Latest Article|September 3, 2020|Free
::
Making Grown Men Cry Since 1992
Event

STAGE FRIGHT
October 27 @ 7:00 pm

-

8:00 pm

$10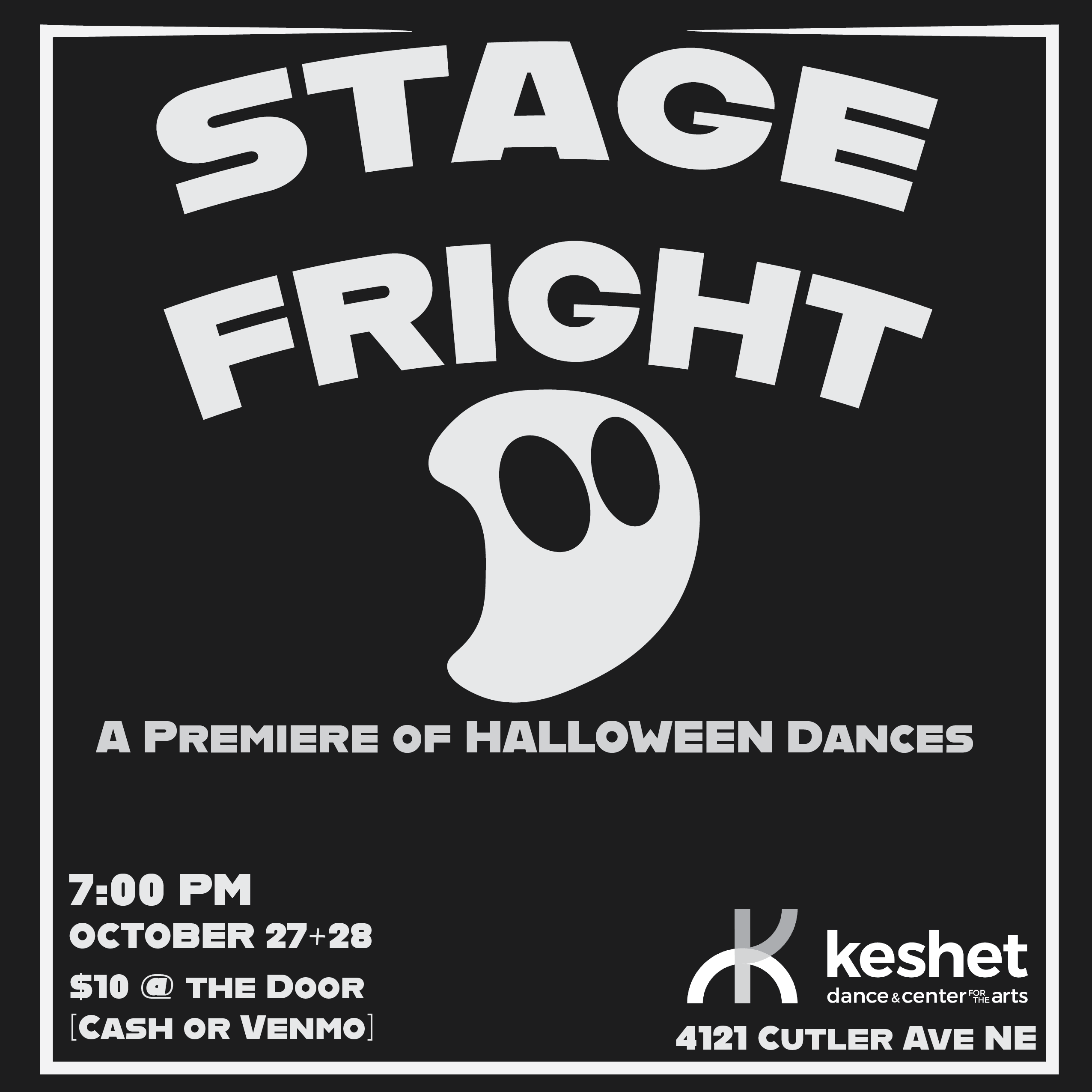 Stage Fright is a live premiere of spooooky Halloween dances. Geared towards those who love the spooky season and want to broaden their horizons with a new kind of dance. The show acts as an abstract haunted house that you get to experience from the safety and comfort of an audience seat. The show will run ~40 minutes and will have an assortment of themes combined with exciting lights and choreography. You are welcome (and encouraged!) to wear your favorite costume to the performance so that you can head straight to your Halloween parties when the performance ends. This show is being self-produced by a local upcoming artist (also acting as designer and choreographer) so all ticket sales will be going towards the rental of the space and the cost of costumes for the dancers. Please come out to support dance in the community!
Related Events