Dr. Santiago Macias walks through the sunlit entrance of the South Valley Family Health Commons. Patients and staff approach him as he passes through, and he greets everyone by name. As the new medical director of First Choice Community Healthcare, Macias has temporarily traded his lab coat for a dark gray fleece zip-up. Fleece is more practical, given that he bikes to work every day. The violent New Mexico spring wind is making the South Valley a freezing dust bowl. But here in the Commons, all is cozy and calm.Macias shows me the gleaming, modern dental suites. A little girl in pink wriggles in a dental chair and smiles through a mouth guard. We continue down the hallway, past the bustling offices for New Mexico Public Health and Women, Infants and Children, and into a large conference room with a beautiful kitchen. Patient Services Director Michelle Melendez tells me this is where public cooking and nutrition classes are held, in English and Spanish.Farther down the hall past providers' offices, the scent of popcorn wafts out of a break room. New doctors completing their medical residency at First Choice are gathered around a table in the common area while they consult with one another. Macias says these training opportunities give First Choice an advantage in recruiting and retaining talented, sorely needed health professionals in the state.As someone used to working in dingy, cramped clinics, I'm pretty impressed with the bright, clean cheer of this sprawling facility. But as a nurse practitioner, I know that tasteful decor and flashy equipment don't amount to quality health care. I've encountered fragmented, expensive, impersonal care from fancy, high-tech clinics and hospitals.I begin to formulate questions I would want to ask if I was a patient here. What is your philosophy on patient care? What types of services do you offer? How long does it take to see a provider? What happens if I need a referral or special lab work? And the bottom line for most of us: How much will this cost me?As I mentally run through these questions, I'm reminded of the dizzying complexity of our health care system. It's the system in which I work, yet I'm often lost in its mazes and tripped up by its red tape. I can't imagine navigating this confusing world without insider knowledge. Yet that's the reality for most Americans. They're forced to negotiate a labyrinth of insurance pitfalls, technical jargon, invasive tests, expensive treatments and difficult decisions with little more than fragile trust in the institutions claiming to keep them well. How does First Choice set itself apart?
Church Basement Beginnings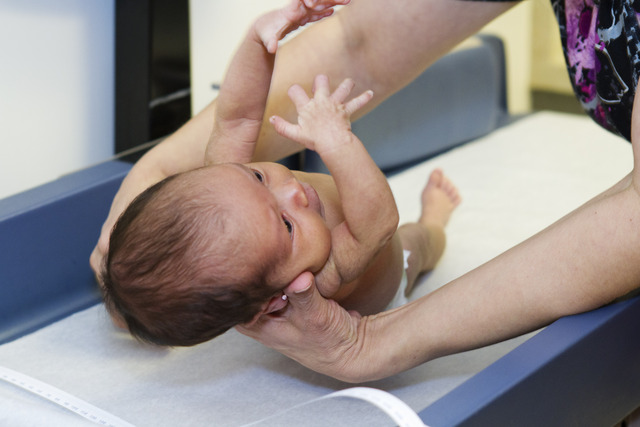 Eric Williams ericwphoto.com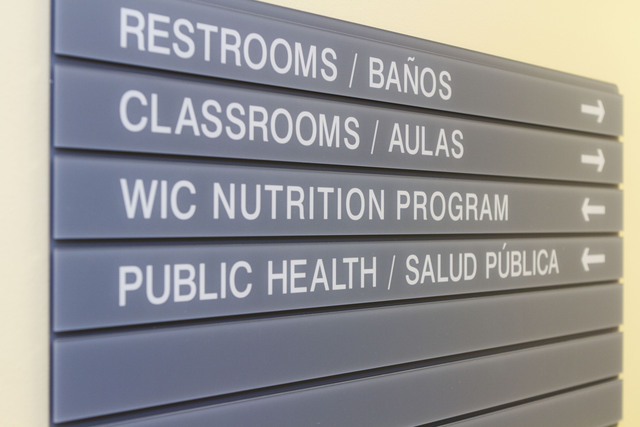 Eric Williams ericwphoto.com
Though First Choice turns 40 this year, Patient Services Director Michelle Melendez says the organization's roots stretch down deeper than that. In the late '60s and early '70s, University of New Mexico physicians became aware of unmet health needs in the South Valley during home visits with patients. They were surprised by the number of family members they encountered with untreated illnesses. Melendez says that a strong push from several South Valley organizations—including a grassroots Chicano civil rights group known as the Black Berets—united UNM Hospital and South Valley representatives to bring health care to the area. First Choice was conceived out of this alliance. The organization wandered from place to place before finding a home. According to Melendez, the first one-room clinic was carved out of a church on Isleta. The second found lodging in St. Francis Xavier, another church on Broadway.In 1972, founders raised enough money to build their own clinic in the South Valley. The small fledgling facility was known as Albuquerque Family Health Center, or Centro Familiar. Forty years later, First Choice operates nine clinics across three counties in underserved areas, employs 330 people and serves 60,000 patients on an annual operating budget just shy of $24 million. The new South Valley Commons, which opened in 2008, was built on same site as that first little clinic.
Patients First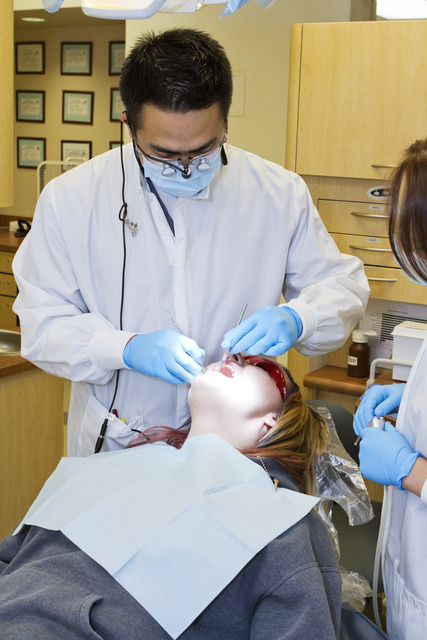 Eric Williams ericwphoto.com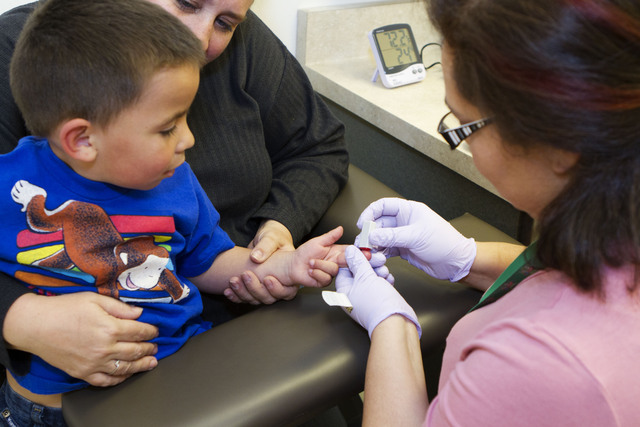 Eric Williams ericwphoto.com
Melendez says that First Choice has not forgotten its humble beginnings in the South Valley. A community health center isn't much use if the people who actually live in the community can't afford to go there. So Bob DeFelice, the organization's CEO, says the first step is offering affordable services. Though a significant chunk of First Choice's population carries private insurance, the majority does not. As part of New Mexico's safety net system, First Choice brings primary care to half of the patients enrolled in UNM Care, a Bernalillo County-funded program for the uninsured. Most everyone else seen at First Choice is either covered under publicly funded programs (like Medicaid) or pays out-of-pocket. There's a sliding fee scale for those last folks, meaning the smaller your income, the less you pay. Patients don't have to jump through hoops to qualify for discounted prices. They only need to provide proof of income and family size. Anyone having trouble paying out-of-pocket is referred to an eligibility enrollment specialist. This person helps patients with the often daunting paperwork required for assistance programs like Medicaid and UNM Care. First Choice helps 250 people a month sign up for Medicaid.DeFelice says First Choice devotes equal attention to providing services and improving access to care for the surrounding community. The organization has won millions of grant dollars to build clinics where they're needed most, including Edgewood and Belen. Balancing cost and quality can be tricky. That's why the organization pools its resources with other groups, from individual citizens to state agencies. The fruitful collaboration between First Choice and UNM allows them both to share knowledge, ideas and providers. This holistic model of care comes alive here at the Commons. With everything under one roof, integrated care is physically built into the environment. If a man dropping by the public health office for HIV screening says he hasn't had a check up in years, he can meet up with a primary care provider one office down the hall. Or, if a new mother expresses concerns about feeding her baby when she brings him in for vaccinations, a nurse can help her find the WIC office across the hall. What if she speaks only Spanish? No problem, since there's an emphasis on attracting bilingual staff at First Choice.
Healthy Futures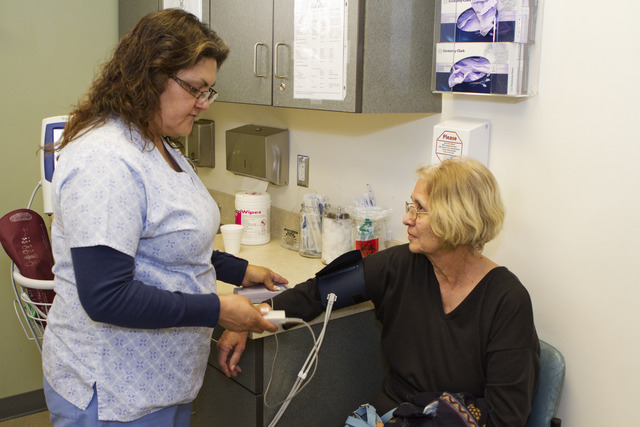 Eric Williams ericwphoto.com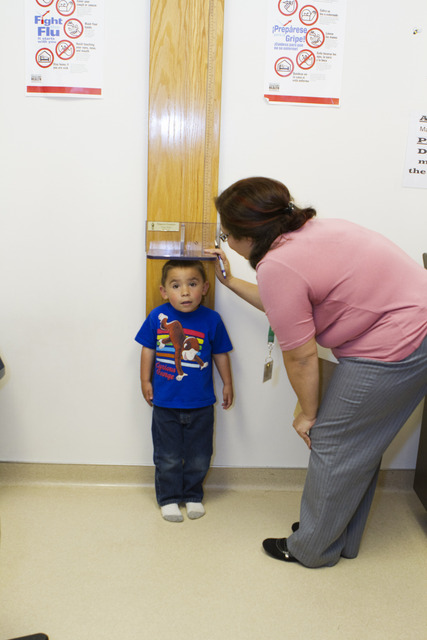 Eric Williams ericwphoto.com
Most 40-year-olds are done growing. But First Choice is more like a gangly teenager at the peak of his growth spurt, stuffed into an undersized sweater and high-water pants. "We've outgrown our space," says Michelle Melendez.While the need for extra space isn't so apparent at the 43,000 square-foot South Valley Commons, the Los Lunas clinic is bursting at the seams. Stuffed files completely fill the records room, providers share offices and an ancient microwave rattles away in the world's tiniest break room. These limitations don't slow the clinic down—no one has so much as complained to me about it—but I can't help but point out the obvious: These people need better digs. Luckily, they'll soon be getting a new home. Right now it's just a dusty construction site, but come September, it'll be a clinic modeled after the South Valley Commons. This will allow First Choice to double the number of patients it serves in Los Lunas. The community health center has also applied for a grant to renovate its Belen clinic after the Los Lunas clinic opens.According to Melendez, First Choice has doubled its overall capacity in the past five years. It's one of the largest primary care networks in the state, and it's the major health care provider in Edgewood, Los Lunas, Belen and the South Valley. Despite the increased capacity, demand continues to outpace growth—and the demand is only expected to surge. Over the next few years, Obama's Patient Protection and Affordable Care Act will bring droves of new people into the health care system. DeFelice says that meeting these needs will be his organization's greatest challenge. With a slew of projects on the horizon, First Choice is doing its damnedest to prove that life really does begin at 40.
First Choice Favorites
• Pain guru Dr. Brian Shelley offers his patients a whole laundry list of treatments for chronic pain, including low-cost massage therapy.• Feeling frazzled? First Choice offers mindfulness-based stress reduction classes. Check fcch.com for details.• No drug coverage? No problem. First Choice contracts with local pharmacies to get discounted prices for its patients. It also contracts with laboratories to ensure patients receive discounted lab services. • First Choice participates in Project ECHO, a UNM program bringing telehealth and expert consultation on chronic, complex and common diseases (think hepatitis and chronic pain) to rural and underserved areas.• The Lion's Club offers a yearly free eye exam clinic at the South Valley Commons.• The Alamosa clinic hosts the busiest WIC site in the state. First Choice saw 100,000 WIC visits last year alone, averaging about 8,400 visits per month.• Last year, physician assistant Francisco Ronquillo presented two Spanish-language diabetes education workshops at the South Valley Commons. First Choice offers cooking and other educational sessions to the community.• The organization sees a whopping 1,500 brand-new patients a month and enrolls about 250 folks in Medicaid every month. First Choice has the only pediatrician in Valencia County, another crucial role in access to care. • Reduce your risk of ovarian cancer, ease your cramps, clear your skin and prevent unwanted pregnancy in one fell swoop: The clinics sell discounted birth control pills onsite, including morning-after contraception.• First Choice offers a free, confidential, walk-in service just for teens. Teen Clinic is held Tuesdays and Fridays from 3 to 5 p.m. in the South Valley.
Feature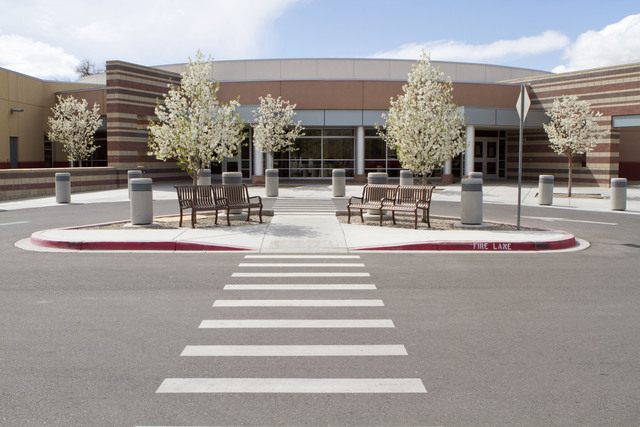 Eric Williams ericwphoto.com
First Choice Community Healthcare Clinics
South Valley Family Health Commons
2001 N. Centro Familiar SW, 873-7400
Alamosa Center
6900 Gonzales SW, 831-2534
South Broadway Center
1401 William Street SE, 768-5450
Rio Grande High School Based Health Center
2300 Arenal SE, 452-3948
North Valley Center
1231 Candelaria NW, 345-3244
Alameda Center
7704-A Second Street NW, 890-1458
Edgewood Center
8 Medical Center Road (Edgewood), 281-3406
Los Lunas Center
1259 Hwy. 314 (Los Lunas), 865-4618
Belen Center
120 South Ninth Street (Belen), 861-1013More information at
fcch.com