Erin Adair provided us with this year's most creative entry: custom monitor, keyboard and mouse covers (and is that a place mat we see?).
Best Hair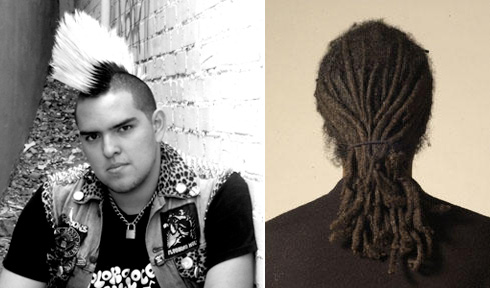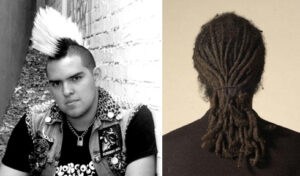 Adam Hevey and man-about-town Gene Grant (whose photo was submitted anonymously) tie for their dichotomous dos.
Best Tattoo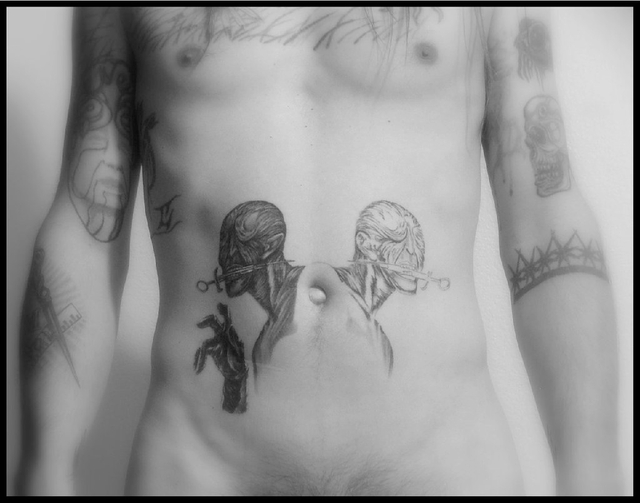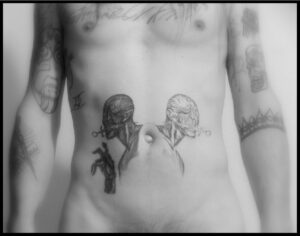 Jeff Hayes at Rival Tattoo takes home a solid gold for his work-in-progress of the "medicine twins" on the sculpted Fred Olsen.
Best Pet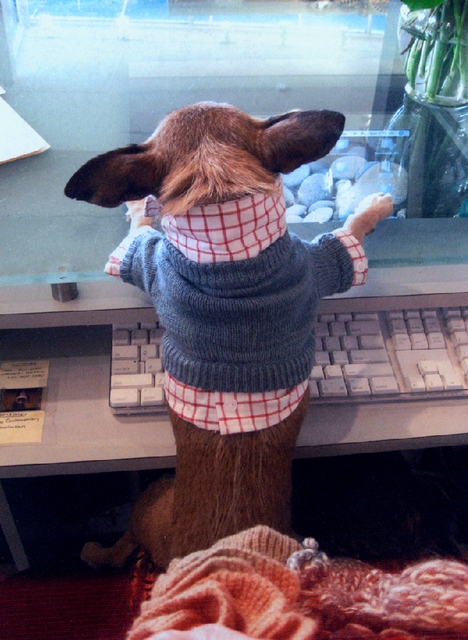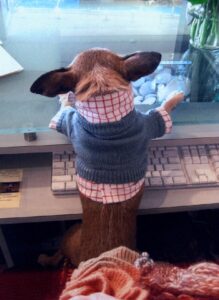 Dagwood Dineen has a bit of a following, and it's easy to see why. This little guy looks like he should have his own comic strip.
Best Local T-Shirt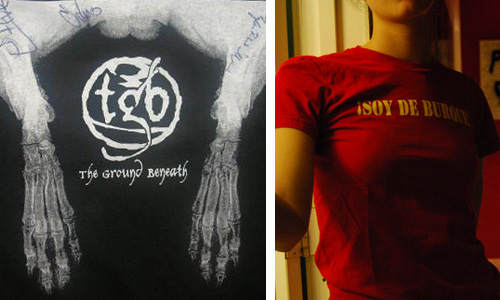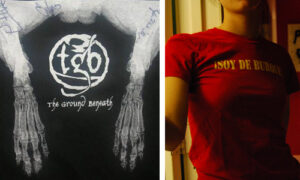 The Ground Beneath ties for first for their slightly disturbing shirt of band member Steve's un-neutered weiner dog's x-ray. Sharing the title with them is Soy de Burque, whose stylish, blunt and dichromatic gear stands for more than good fashion sense.
Best Landmark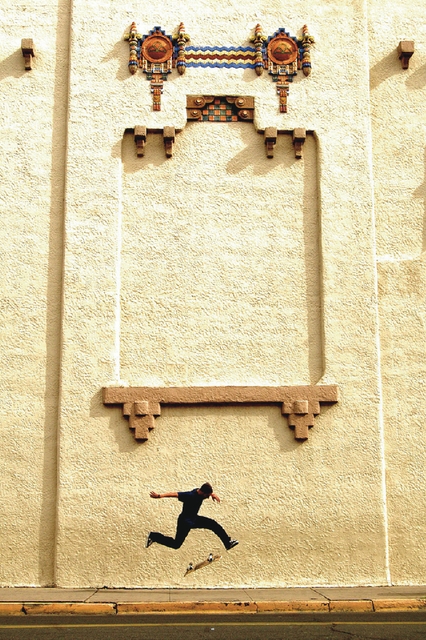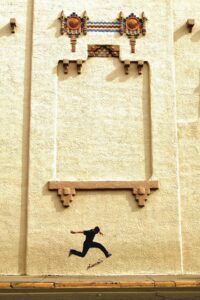 We don't know if the dude in this photo is submitter Alex Long, but we know we like it. The landmark is the KiMo Theatre, but the cherry on the sundae is this poetically captured kickflip.
Best Person Named Bob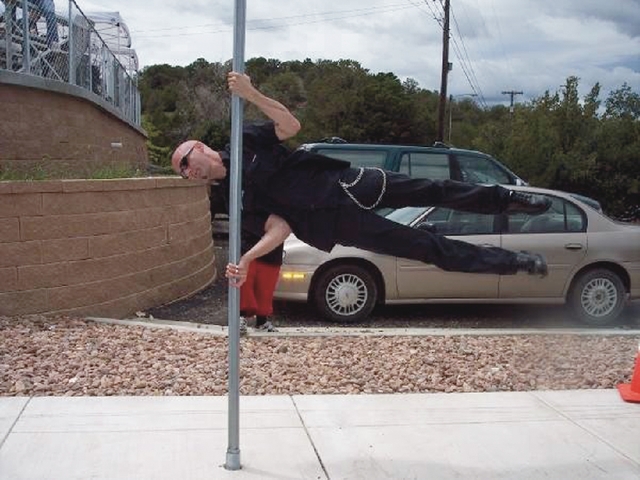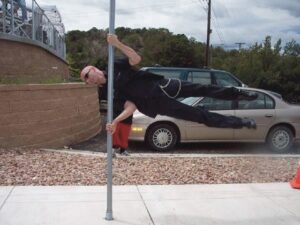 We'll have to trust Kim Fordice that this darkly clad acrobat's name is actually Bob. Either way, this guy's surely the best at something.