Don't be fooled: Giving clothes as a present isn't lame. (As long as we're not talking white tube socks.) Just be smart about fit or ask for a gift receipt if you aren't sure, and be sincere. Giving something that made you think of the recipient is guaranteed to be well-received. And you really can't go wrong with shoes. Promise.
Strive
Hours: Monday through Saturday from 10 a.m. to 6 p.m.Sunday from noon to 5 p.m.
striveabq.com
Nestled in the Northeast Heights, Strive boasts the largest wall of TOMS shoes in Burque. OK, that's an unsubstantiated claim, but it certainly can't be far from the truth. Giving TOMS for the holidays is like pulling double duty with your money, as every pair sold means a pair donated to a kid in need. Strive also features racks of Prana clothes (yoga and casual) and designer jackets that won't break the bank.
Curiosity's Canvas
Hours: Monday and Tuesday from 10 a.m. to 6 p.m.Thursday through Saturday from 10 a.m. to 6 p.m.Sunday from 10 a.m. to 3 p.m.
curiosityscanvas.com
This cute store just opened behind Garcia's on Central and features handmade clothing, art and accessories. In keeping with steampunk and pinup fashions, Curiosity's Canvas features mini top hats and clockwork art, punky skirts made from a hodge-podge of colorful fabric and dozens of unique handbags and totes.
Dan's Boots & Saddles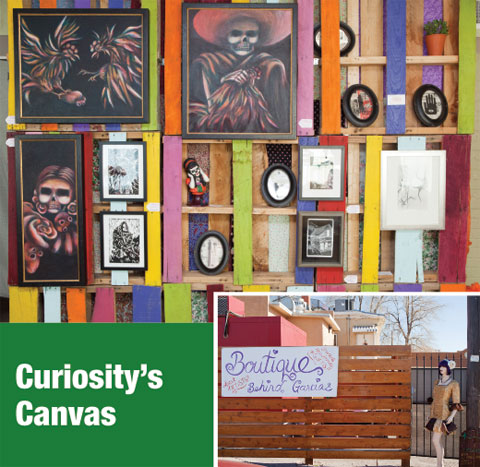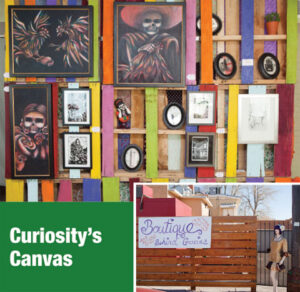 Eric Williams ericwphoto.com
The Mother Lode Of Women's Recycled Fashions
Hours: Monday through Saturday from 10 a.m. to 6 p.m.
bit.ly/MotherLode
The name says it all. This is the spot you want to hit if you're looking for that special something for your off-the-wall friend. A purple, feather-adorned jacket would certainly make a statement, as would a bicycle-embroidered belt. Or snap up a scarf that doesn't shout quite as loud but will still make a fashionista's holiday bright.