Summer should mean "vacation," but sadly, it's just not always practical to jet off to some exotic locale for some serious relaxation, especially if you have children or, gasp, have to work full time. Fortunately, we happen to live in a state with numerous "mini-vacation" opportunities from mountainous excursions to historic ruins to a wide variety of cultural experiences. Best of all, we're a quick trip away from one of America's most sought-after tourist destinations: Santa Fe.Yeah, I know. The thought of visiting our neighbor to the north at the height of tourist season is likely to elicit groans from even the most shi-shi of Albuquerque residents. I mean, there's the hour-long drive, the traffic and the endless search for parking before you can even start getting to the good stuff. But, wait! Don't forget that you can skip all that and instead focus your energy on actually enjoying yourself in the City Different thanks to one of New Mexico's greatest public works projects of the last decade: the Rail Runner. It's convenient, affordable and, best of all, you can kick back and relax the whole way up, and there's no stress about finding parking when you get there. And should you happen to sample a few margaritas exploring Santa Fe, no worries: Somebody else is doing the driving, after all. One of my favorite ways to spend an excursive Saturday or Sunday is to catch the 8:58am train from Downtown Albuquerque, arrive in Santa Fe at around 10:30 and get approximately five hours to bum around in the usually-several-degrees-cooler weather near the Plaza until your return train pulls in at around 3:27pm. The schedule is perfect for a stress-free, Santa Fe day trip. Naturally, a good part of any includes scarfing down some excellent food, so here are my recommendations for places to eat, nice and close to the train station (both departing and arriving).
Summer Dining
If you want to make your morning train, you need a place that's serving early. This Downtown classic opens its doors at 8am and fits the bill perfectly. New Mexican and "American" breakfast is quick to arrive at your table, the pancakes are excellent and the bacon keeps winning our Best of Burque awards year after year for a reason. Best of all, there are several outdoor tables right on the sidewalk, so you can enjoy your food and sip your coffee in the cool morning air. You could even park in the $2 lot on Gold and 2nd and then walk the next few blocks to the Alvarado Transportation Center with plenty of time to spare before the Rail Runner arrives.
Summer Dining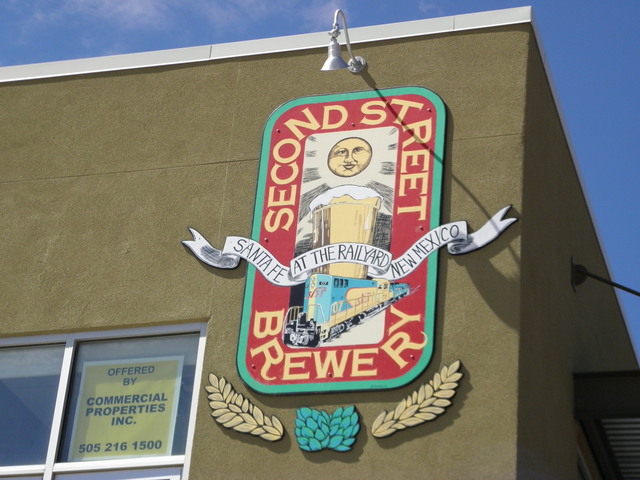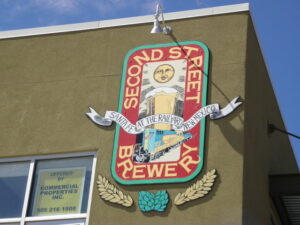 Ty Bannerman
The train pulls into the Santa Fe Depot right about 10:30am. If it's Saturday, then a stop at the Santa Fe Farmers Market, just a short walk southwest from the station, is definitely in order. On Sundays the Artisans Market makes use of the same space. After perusing the goods and sipping a coffee from the Santa Fe Farmers Market Café while listening to the eclectic live music, why not take a short stroll through one of Santa Fe's most beautiful public spaces? Keep walking southwest along the train tracks and you'll soon find yourself in the Railyard Park, a sprawling ramble through xeriscaped gardens, repurposed train tracks and sculptures. If you've got kiddos, they'll definitely get a kick out of the playground and climbing wall in the heart of the park. Once your stomach starts rumbling, head back toward the Depot and consider your luncheon options. This being Santa Fe, you'll be spoiled for choice. Without even leaving the Railyards, you can stop in at Tomasita's and scarf down some world-famous New Mexican food, but if you do, be prepared to wait. If you decide to walk to the Plaza, you'll pass both Cowgirl BBQ and Zia Diner on the way, both offering justly renowned food.But for my money, and especially since you'll either be walking or using the Pickup Shuttle as designated driver,
Second Street Brewery
, literally next door to the Farmers Market, is where it's at. The beer is fantastic (my favorite is Rod's Best Bitter), the food is excellent (especially the build-a-burger with green chile and bacon), there's usually live music around lunchtime, and it's rarely as crowded as many other options. It's a perfect place to sit back and watch the action by the tracks.Then, with another few hours to kill, hop on the Santa Fe Pickup Shuttle, a free ride service that swings by the Depot once every 10 minutes or so. Take it to the Plaza for a little ice cream from Haagen-Dasz. Depending on what's going on in the Plaza proper, consider lounging on the lawn, dancing to live music by the big stage or even catching a street magician's act. And there are plenty of nearby museums and galleries to peruse as well. You've got until 3:30pm to get back to the station and head home.
Summer Dining
Finally, 5:30 rolls around and you pull into the Downtown station and hop off the train. Oh, but you're not ready to go home yet, are you? Let's make this vacation last a little longer with one last meal. Again, there are plenty of options: Q Burger for a damn fine burger and a pint of beer; Café Caribe for some jerk chicken or Asian Pear for some Korean fast food. If you'd like to try something a tad more fancified though, consider Soul and Vine for ending your day on a high note. After the bustle of the Santa Fe Plaza, the quiet ambience of this upscale spot will make for a great way to unwind. If you're with a traveling companion, definitely go for the "quartet" meal, which offers a full four courses. Why not try the cantaloupe soup, some tuna tar tar, caramelized sea scallops for an entrée, and finish up with truffles. Obviously, you'll need some wine to round out your evening in style, and there's an extensive list to choose from.