The Dead Can (and Should) Dance—
Your friendly neighborhood community arts project, OFFCenter, will unveil its annual Day of the Dead exhibit,
Dead Ahead
, this Friday evening, Oct. 27. This year, the show features work by Jude Pacheco and other local artists. Come on down and get your spook on from 5 to 8 p.m. For details, call 247-1172.
Culture Shock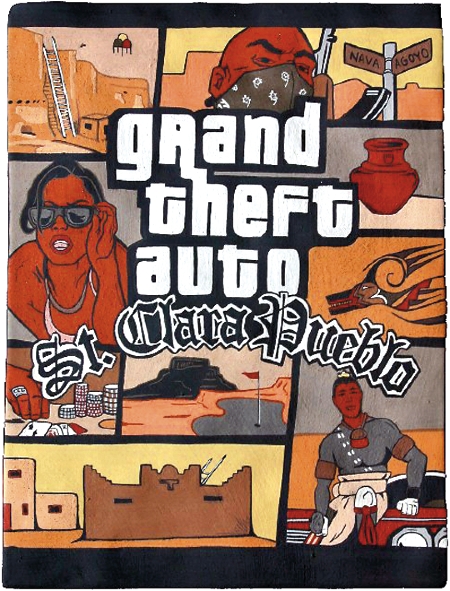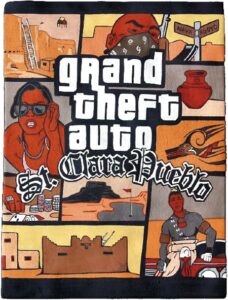 Turtle Mountain—
Okuu' Pin
is the Pueblo name for the Sandias. Translated, it means Turtle Mountain, which, if you think about it, makes more sense than "watermelon," which is only appropriate for a few minutes each evening at sunset. Take a look next time you get a chance. The head is curled up at the north end. The tail extends down into Tijeras Canyon. Santa Clara artist Jason Garcia mixes pop culture with Pueblo culture in his 3D figurative and 2D tile pieces which go on display this weekend at the Indian Pueblo Cultural Center (2401 12
th
Street NW). Swing by the center this Saturday, Oct. 28, for the opening reception of
Okuu' Pin
from noon to 2 p.m. Garcia will give an artist talk at 12:30 p.m. 843-7270.
Culture Shock
Desert Rose—
You might be more familiar with the famous movie version of
The Petrified Forest
starring Humphrey Bogart, which tells the story of a group of people held hostage by gangsters in a diner in Arizona. The 1935 play by Robert E. Sherwood is a doozy in its own right. You'll have a chance to see real deal, live without a net, when a new production directed by Kenneth Bennington opens at the Desert Rose Playhouse (6921 Montgomery NE) this weekend. The play runs Thursdays through Saturdays at 8 p.m., Sundays at 4 p.m., through Nov. 12. Tickets are $10. 881-0503, desertroseabq@yahoo.com.