Known artists mingle with emerging talent at the
Albuquirky Little Houses Silent Auction on Friday, May 2
. An annual tradition in support of OFFCenter Community Arts Project, the silent auction presents over 150 sculptural casas donated by their creators. Funds raised ultimately supply accessible arts education to thousands of Burqueños through after-school programs, free weekly workgroups, low-cost studio workshops and more. Bidding starts at $25 and takes place in Sumner & Dene's (517 Central NW) upstairs gallery from 5 to 8pm. Downstairs, a simultaneous opening reception will be unfolding for arts institution Frank McCulloch.
Landscapes
features 22 luminous new canvases by the beloved painter and folk musician, including "Starvation Peak Days End" and "La Luna de la Madrugada," which show the implacable New Mexico desert through a tender, light-filled gaze. More info on the auction can be found on
offcenterarts.org
,
and more about the McCulloch show, which stays up until May 31, at
sumnerdene.com
.
Culture Shock: Circle In The Sand Circle In The Sand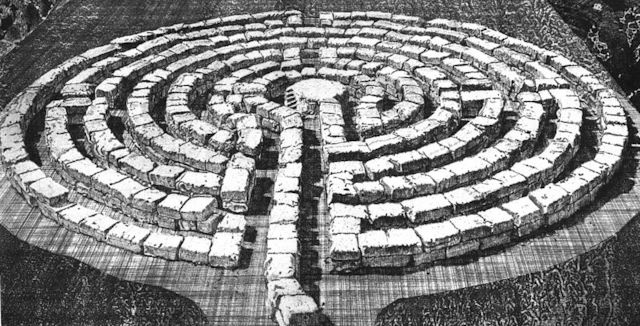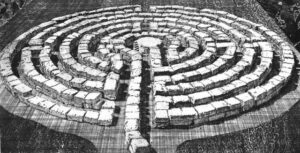 Toni Pecoraro
Come to lay the gathered stones, or bring your own—"rocks as big as a football or as small as a two pound sack of sugar are welcome," say organizers at the Placitas Community Library. Join them this
Saturday, May 3
, for
World Labyrinth Day
and the construction of a rock labyrinth for public use. Unlike a maze, whose trick paths and dead ends invoke an analytical puzzle designed to confound, a labyrinth provides a single, unhindered—albeit circuitous—passage to its center and back. Linked to contemplation, meditation and intuition, labyrinths are archetypal unicursal structures with an ancient history—which means the
Placitas Community Labyrinth
will be in some good company worldwide. Saturday's 10am-to-3pm festivities also mark birthday número 11 for the library, so let your hair down, have some cake, and move some rocks. Kiddos can enjoy a comedy-magic performance by Johnny Moon at 11am. The library is located at 453 Highway 165, about 5 miles east of exit 242 from I-25; visit
placitaslibrary.com
or call 867-3355 for more info.
Culture Shock: Free To A Geek Home Free To A Geek Home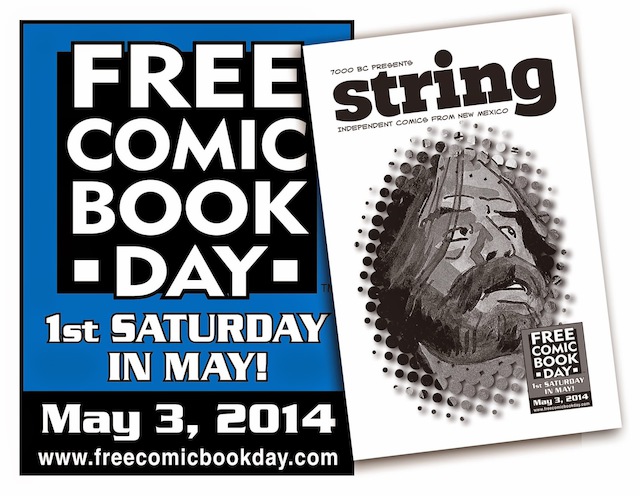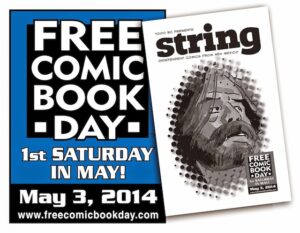 7000 BC
There are plenty of ways to whoop it up on
Free Comic Book Day
, a frabjous pan-city celebration of graphic storytelling and the shops that dish it up one sweet single at a time. This
Saturday, May 3, Lobo Anime and Comics
(1016 Juan Tabo NE) celebrates from 11am to 7pm with not only a free comic for everyone who wants one, but a sidewalk sale, sketch artists, a costume contest and—assuming the weather's favorable
or
someone's got atmokinesis—a real live Batmobile to ogle.
Astro-Zombies
(3100 Central SE), besides their own bash and in-store sales, are sponsoring FCBD at two Rio Rancho libraries,
Esther Bone
(950 Pinetree NE) and
Loma Colorado
(755 Loma Colorado NE), starting at 10am. Also stop by
Kaboom Test Labs
(10250 Cottonwood Park NW and 1510 Wyoming NE),
Don's Paperback Book Exchange
(1013 San Mateo SE),
Twin Suns Comics and Games
(6301 Riverside Plaza NW),
Age of Comics
(5505 Osuna NE),
The Comic Warehouse
(9617 Menaul NE) and
Hastings
(various locations; see
gohastings.com
for list). Wow. Next year someone should organize a crawl.