Sumner & Dene Gallery (517 Central NW) launches a show for
Jeannie Sellmer
on Friday, Oct. 3, 5-8pm. Sellmer's abstract and landscape paintings catch your attention with strong palettes and hold it through compositional and technical expertise. The works transport viewers all around our magnificent New Mexico landscape with the emotional authenticity of an artist in love with the view. Although the show runs until Saturday, Nov. 1, the opening includes hobnobbing with the maestro herself. Call 842-1400 for more details.
Culture Shock: Contemporary Future Of Art Contemporary Future Of Art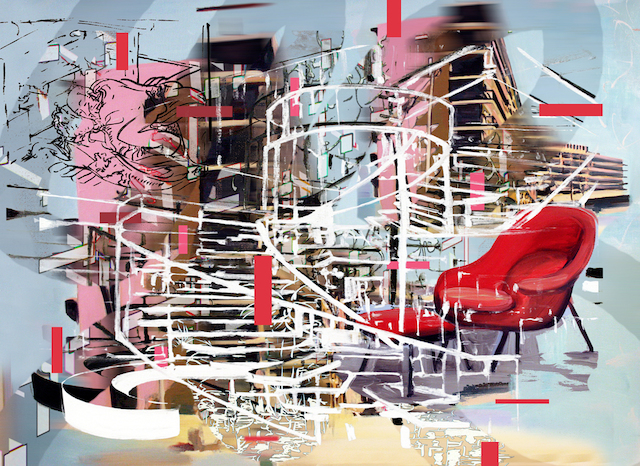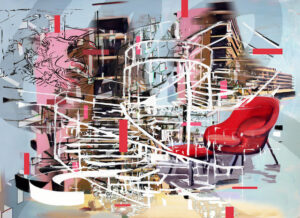 The brand-new
Luanem Gallery
at Menaul School (301 Menaul NE) is literally collecting a stable of exciting artists for the enrichment of students and local art fanciers alike. The grand opening and silent auction 5:30-8:30pm on Saturday, Oct. 4, will raise funds to create an Artist In Residence program on campus. The gallery, situated in the former horse stables, will host work from 17 artists, with a strong bent for the incredible breadth of expression in the world. With Shawn Turung's Sendak x Picasso vibe, the eye-contact intensity of Daniel Peebles' photos and Pawn Drive rocking the house, plus Irrational Pie serving up the tasty, I say,
Yes please!
Look for signs, driveway ushers and Santa Fe's Street Food Institute truck because there are three other major events on campus that same night. Visit Luanem Gallery
on Facebook
(on.fb.me/1wNUnnO) for updates.
Culture Shock: Like Ironing With Paint Like Ironing With Paint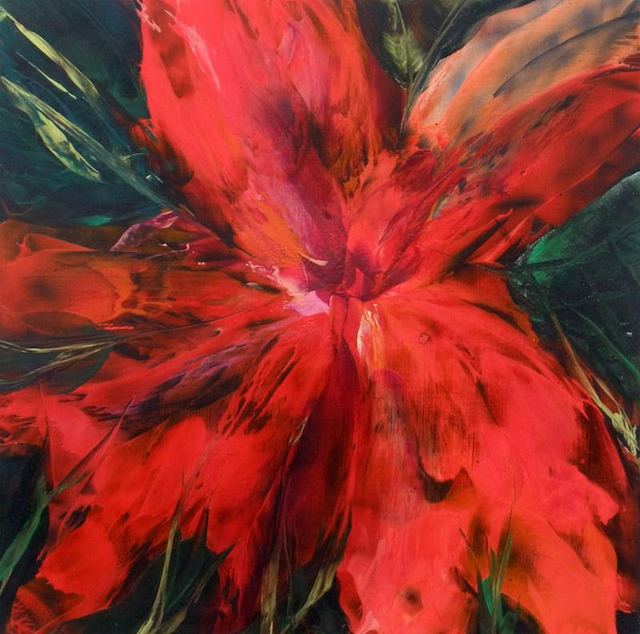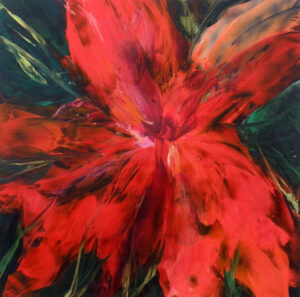 Encaustic is an art process involving pigmented wax and a tiny flatiron. It requires the sensibilities of a painter and instincts of a collage artist. This love child of media from different neighborhoods is much more fun to look at than to explain, and a fantastic chance to do so happens Saturday, Oct. 4, when the
Encaustic Art Institute Gallery
(18 County Road 55A, Cerrillos) presents the works of more than 40 artists from all over the country. This juried exhibit opens at noon; you can drop in until 5pm and check out an exceptional range of abstract and figurative works. Encaustic art tends to have a wildly vibrant quality and deep, satisfying richness; if you've never seen it before, this is a best-of scenario, and the EAINM facility architecture is so nifty it justifies the drive all by itself. Call Douglas Mehrens at 505-424-6487 for more info or see
eainm.com
.
Culture Shock: When Bowling Balls Retire When Bowling Balls Retire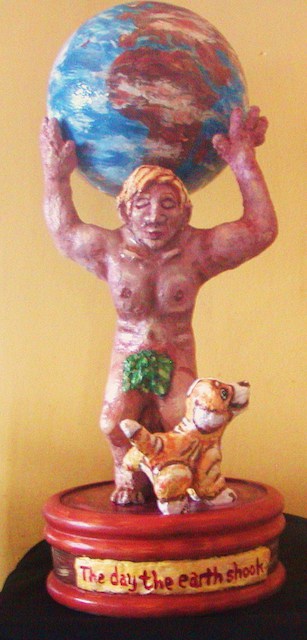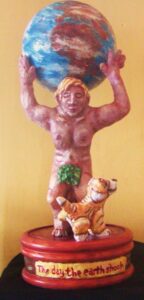 If you find yourself in Corrales on Saturday, Oct. 4, drop in at 4908-B Corrales Rd. (aka St. Gabriel's Presbyterian Church) from 7-10pm. This is the second
Bowled and Beautiful
charity fundraiser. Local artists have modified bowling gear in ways that delight and charm, and now the pieces will be sold in a silent auction to support homeless dogs through organizations Second Chance Animal Rescue and NMDOG. Local businesses Bistro Brewery, Perea's Tijuana Bar & Restaurant and The Spot provide munchies, while Corrales Jazz Ensemble accompanies your ball-browsing pleasure. It's free to attend; call Ed Goodman at 440-3208 for more info.