Virginia Maria Romero designed the first conservation stamp aimed at the wolf. Wolves are dog-like creatures that ranchers like to shoot. Romero will be on hand at
Bookworks
(4022 Rio Grande NW) on Thursday, March 31, at 7 p.m. to sign special copies of the stamp for $20. The same night, Craig Chapman from the New Mexico Wilderness Alliance will discuss service opportunities found in the
2011 Wild Guide
, a book that features information on guided hikes in remote places in New Mexico. The book can help you find environmental volunteer work, be it restoring trout habitats or planting native vegetation. It's nice to live in such a beautiful state. Help keep it that way.
Culture Shock: Books: Old, Out Of Print And Otherwise Books: Old, Out Of Print And Otherwise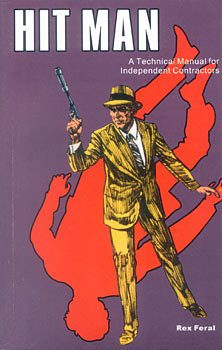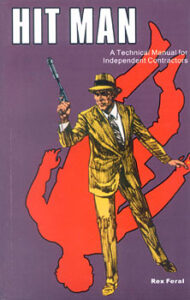 More than 30 dealers of used, out-of-print and rare books and other materials are coming to the UNM Continuing Education Conference Center (1634 University NE) on Friday, April 1 (5 to 9 p.m.), and Saturday, April 2 (10 a.m. to 4 p.m.), to peddle their hard-to-find wares. In addition to books, there'll be maps, photos and other printed collectibles on a wide array of subjects. Admission is $6 for both days or $2 for Saturday only. Library surplus books will also be on sale, and proceeds from the event benefit UNM's Maxwell Museum of Anthropology. I'm going to this. Hopefully, I can finally find a copy of
Hit Man: A Technical Manual for Independent Contractors.
I got bills. And no respect for human life.
For more details on the 12
th
annual Antiquarian Book Fair, visit
www.

unm.edu/~alshal/aabf.html
.