After all—it's your last chance to catch Blackout Theatre's wild sketch comedy series,
The Legend of Juan Tabo
at CNM's Coal Avenue Theater (1977 Coal Ave. SE). If you've been thirsting for weird re-takes of stories and figures that could only land in New Mexico, this troupe has you covered. From the yore of Juan Tabo to purported biscochito gangs and La Llorona's daycare service, you'll definitely be entertained by Blackout's latest. Closing on Saturday, Sept. 22, but playing this Thursday and Friday as well (that's Sept. 20 and 21) at 8pm—$10 general admission and $5 for students is well worth this night of strangeness.
Found Objects The Right Moves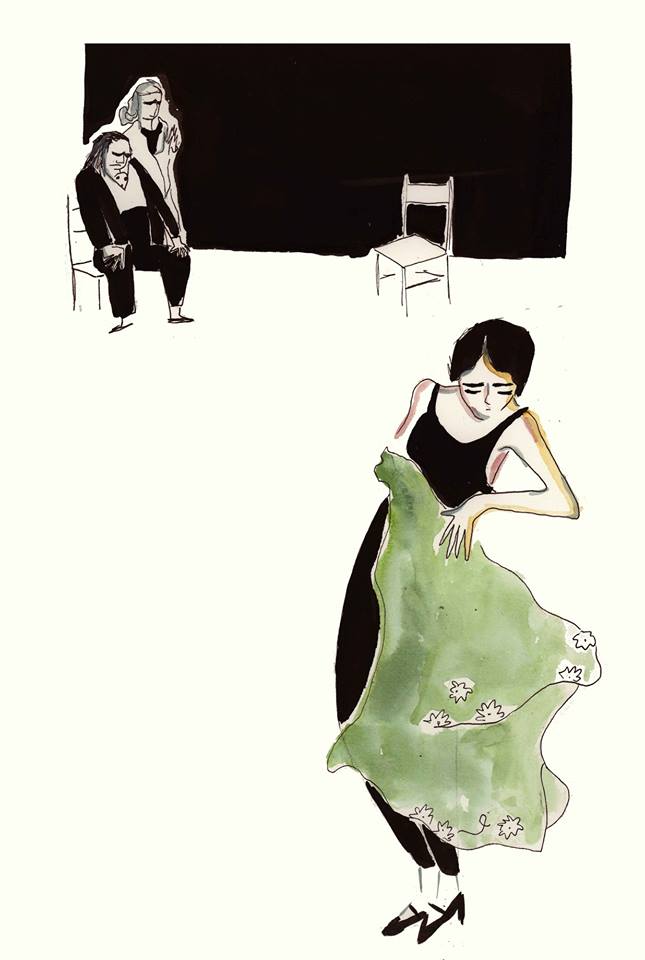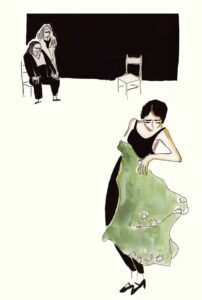 Zahra Marwan
Aritst Zahra Marwan captures movement beautifully in a small solo exhibition hosted by Maple Street Dance Space (2415 Central Ave. NE). The exhibit of hand drawn and painted work is titled
Reflections on Dance
, and examines the artist's own history and observation of the practice of dance. Stop in at the opening reception on Saturday, Sept. 22 from 7 to 9pm.
Found Objects Designing The Future
The latest in UNM's School of Architecture and Planning's Monday Night Lecture series this time offers a talk from Pennsylvania School of Design's Professor Frederich Steiner on "Making Plans: How to Engage with Landscape, Design, and the Urban Environment." Steiner is a master of design, with a handful of books under his belt, he teaches on ecological planning, preservation and designing with the environment in mind. Take in some of the wisdom that he brings to campus' George Pearl Hall (2401 Central Ave. NE) on Monday, Sept. 24 from 5:30 to 7:30pm.
Found Objects Five Second Rule
Gear up for the upcoming ABQ Zine Fest 8 with a pre-zine event that promises to be saucy. This Wednesday, Sept. 26, the Tannex (1417 Fourth Street SW) hosts a Dirty Zine Reading with a thematic element: food. Since Zine Fest 8 will be held at the newly opened Three Sisters Kitchen (102 Gold Ave. SW) this year has seen some food-forward events leading up to the big day (which will be Saturday, Oct. 6, by the way). Get in (or get off?) for $8, that's $8 adult dollars. Don't bring the kids to this one. The reading starts at 7:30pm.