Celebrate life, death and every step in between with the
22nd annual 2014 South Valley Día de los Muertos Marigold Parade & Celebration
, starting 2pm this Sunday, Nov. 2. One of Burque's most beloved blowouts, the parade kicks off at the Bernalillo Sheriff's Substation (2039 Isleta SW) and lands at the Westside Community Center (1250 Isleta SW) where guests of all ages can enjoy music, art,
pan de muerto
and tamales. Experience beautiful
ofrendas
set out to commemorate friends and loved ones. Presented by La Raza Unida and Cambio and made possible by New Mexico Arts and the NEA, this year's theme is "
El agua es la vida; no se vende, se defiende
" (Water is life; don't sell it, defend it). Make sure to come decked out in your best calavera makeup and attire! Shuttle services will be available at Gateway Park (100 Isleta SW) and at the South Valley Economic Development Center (318 Isleta SW). For more information, visit
muertosymarigolds.org
or call 363-1326.
Drums, Farewells And Tombstones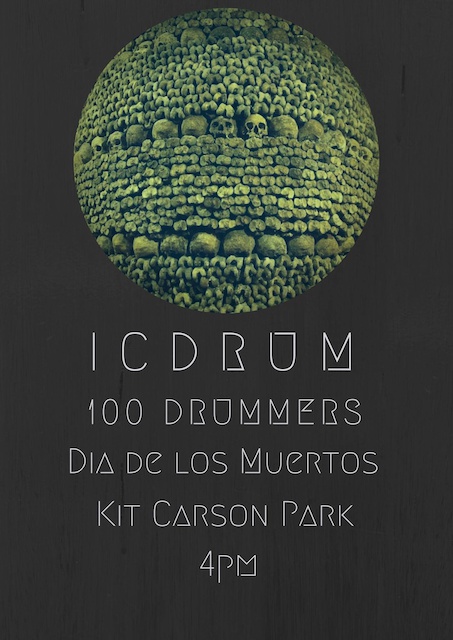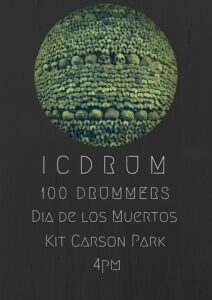 Saturday, Nov. 1, features an eclectic range of Day of the Dead events. Local musician Kris Kerby hosts
ICDRUM: 100 Drummers! Día de los Muertos
from 4-6pm at Kit Carson Park (1744 Kit Carson SW). Kirby conducts 75 cymbal players and 25 drum sets in this tribute to the 77 and 88 Boa drums, launched by Japanese noise rock band Boredoms. For info, visit
on.fb.me/1wBSYlu
. Stop by San Jose de Armijo Cemetery (2957 Arenal SW) from 4:30-6:30pm for the
2014 Día de los Muertos Celebración
. Guests can play games, get their faces painted and make sugar skulls, all while enjoying music and refreshments. Visit
atriscoheritagefoundation.org
for deets. Or say farewell to those who've passed on with the
Día de los Muertos Despedida and Community Celebration
, starting at 4:30pm in the Domenici Education Building at the National Hispanic Cultural Center (1701 Fourth Street SW). This free all-ages community event features
pan de muerto
and Mexican chocolate, as well as other traditional Día de los Muertos cuisine. Guests can also enjoy music, tour
ofrendas
stationed around the NHCC campus and celebrate the lives of loved ones. For más information, email Erica Garcia at
erica.garcia@state.nm.us
.
This Just Cropped Up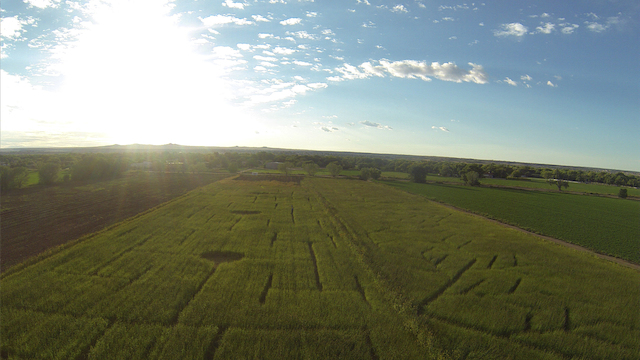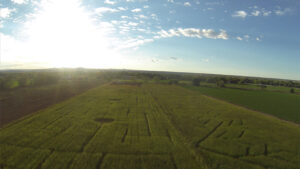 Rio Grande Farm
In a state whose economy relies heavily on the sale of little green bobbleheads to Roswell tourists, it's only natural that we embrace crop circles. They are, after all, labyrinthine messages sent from extraterrestrial beings to warn us against the devastating powers of shitty Mel Gibson movies.A little-known secret is that some crop circles are manmade. This type pops up around autumn and is a great way for families to enjoy a thrilling nature walk. Notable-and-nearby humanoid installments this season include the
Rio Grande Community Farm
's eight-acre
Fractal Maze
(1701 Montaño NW). Get festive with pumpkin carving, food-truck service and an after-hours zombie "Quarantine" interactive haunted house ($20, 13+). What's more, with 25 percent of the farm's land devoted to wildlife conservation, this "never-ending" sorghum-field morass will literally raise hares. Hurry—it runs thru Oct. 31. Get prices and hours at
riograndefarm.org
.For those not partial to sorghum, a 20-minute drive up Coors Boulevard will take husk-loyalists to
Wagner's Farmland Experience
(6445 Corrales Rd.). Here, a 2.2-mile trail through corn fields awaits. Wagner's also features a night maze on Saturday from dusk till 10pm. Runs thru Oct. 31. See
wagnersfarmlandexperience.com
for more.