A "new kind of festival" is coming to Albuquerque in the form of Movies and Meaning. Described by organizers as a "dream space festival" for people who "love stories and light," the four-day festival will feature film, workshops and special guests—not to mention "dancing, magic and you." Films range from the classic (Albert Lamorissse's 1956 short "The Red Balloon," Stanley Kubrick's heady 1968 sci-fi film
2001: A Space Odyssey
) to the overlooked (Ira Sachs' elderly gay love story
Love Is Strange
, the teen poetry documentary
Louder Than a Bomb
) to the brand-spanking-new (the epistolary discourse between British director Mark Cousins and Iranian actress Mania Akbari titled
Life May Be
, Jennifer Redfearn's Cuban dramedy
Tocando La Luz
). Workshops run the gamut from "Seeing As the Mystics See" to "The Ecology of Healthy Social Movements." All events will take place between Thursday, May 28, and Sunday, May 31, at the South Broadway Cultural Center (1025 Broadway SE). Passes to all events run $299—and there are only 275 of them available to the public. For complete schedules and info, go to
moviesandmeaning.com
.
Abq Jew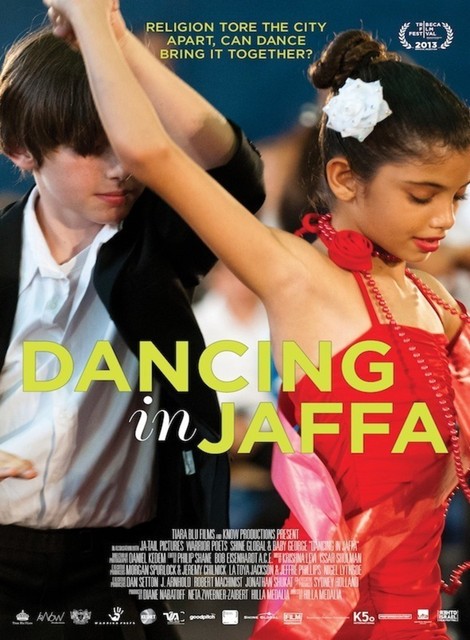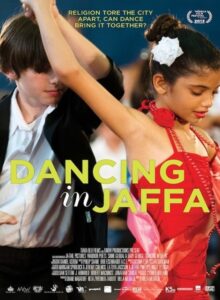 Not content to have just one film festival this week, Albuquerque is also playing host to the second annual ABQ Jewish Film Festival. A total of five films will be screened from Monday, June 1, through Sunday, June 7. Screenings will take place at the National Hispanic Cultural Center (1701 Fourth Street SW) and at the Jewish Community Center of Greater Albuquerque (5520 Wyoming NE). Things start off on Monday at 7pm with the Jewish/Palestinian ballroom dance documentary
Dancing in Jaffa
. The film's subject, celebrated dancer and founder of Dancing Classrooms Pierre Dulaine (Antonio Banderas played him in 2006's
Take the Lead
), will be on hand to introduce the film. Other selections include
24 Days: The True Story of the Ilan Halimi Affair
(Wednesday, 7pm, at NHCC),
Havana Curveball
(Thursday, 6pm, at NHCC)
, Jubanos: The Jews of Cuba
(Thursday, 7:10pm, at NHCC) and
Deli Man
(Sunday, 1pm, at JCC). A complete five-film pass (available though holdmyticket.com) will set you back $25. For more info go to
jccabq.org/main/film_fest_2015.php
.
Film & Music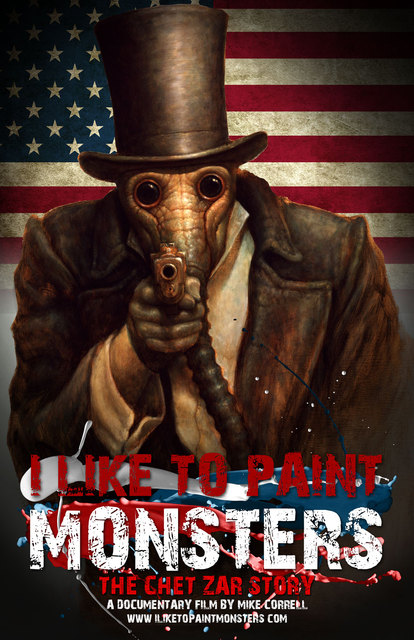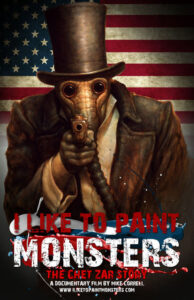 Not content to have just two film festivals this week, Albuquerque is playing host to a third: the 2015 Albuquerque Film & Music Experience (formerly known as the Albuquerque Film & Media Experience). This insanely overstuffed festival will run from Monday, June 1, to Sunday, June 7. The event kicks off—as one would reasonably expect—with a "REEL Dog Fashion Show" in the Hyatt Regency Lobby Atrium starting at 5pm. That's followed by a collection of New Mexico-made shorts at the South Broadway Cultural Center. The opening night film hits on Tuesday, 7pm, at the National Hispanic Cultural Center.
Help Us Find Sunil Tripathi
is a documentary about a missing Indian-American college student who was mistakenly identified as a suspect in the Boston Marathon bombings. The rest of the features, documentaries and shorts are simply too numerous to list, but AFME promises a special showcase on Latin American films this year. Other themes include "military movies" and "teen advocacy." As always, celebrity guests are part of the mix. This year's list includes Luke Mitchell (who played Lincoln Campbell on "Marvel's Agents of S.H.I.E.L.D."), Leven Rambin (who played Glimmer in
The Hunger Games
), Annika Marks (who plays Monte Porter on "The Fosters") and Alicia Witt (who played Wendy Crowe on "Justified"). In addition to all the movies, there are yoga classes, poetry readings, flamenco performances, brunches, lunches, panel discussions, workshops and parties (every night!). Events take place primarily at the South Broadway Cultural Center (1025 Broadway SE), the National Hispanic Cultural Center (1701 Fourth Street SW), the KiMo Theatre (423 Central NW) and the Hyatt Regency (330 Tijeras NW). Tickets range from $250 for a full-festival VIP pass to $50 for a day pass. To check out the entire, massive schedule, go to
abqfilmexperience.com
.
More Than 48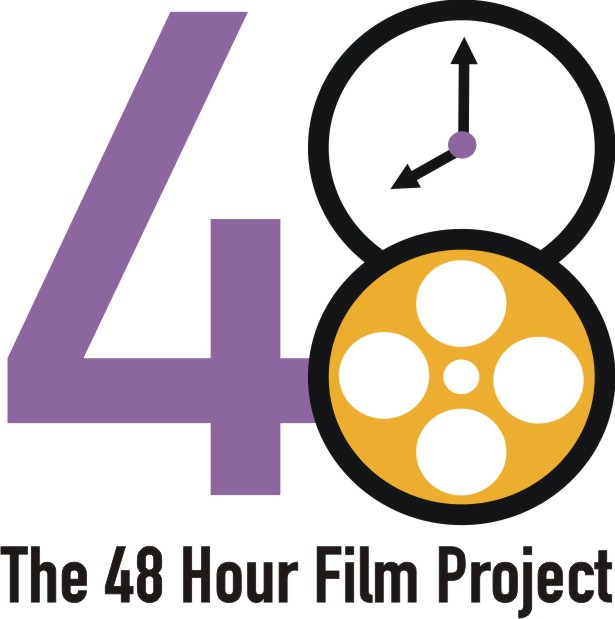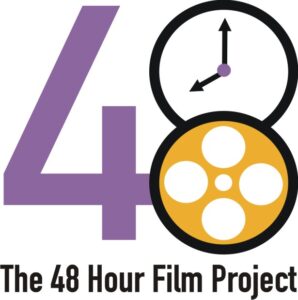 The 48 Hour Film Project is returning to Albuquerque this July 24 through 26. If you're a director, writer, actor, cinematographer, editor, musician, whatever interested in taking on the challenge of creating and premiering a short film in only two days, then you should get together a team of like-minded individuals and get yourself registered. Registration opens Tuesday, June 2. Early bird registration runs $140 per team, and you have until June 29 to get this special rate. On Wednesday, June 3, from 5:30 to 7:30pm, the Albuquerque Film and Music Experience will be hosting a special "meet and greet" for prospective 48 Hour Film people. Check out the competition, get tips from old-timers, or recruit talent for your prospective project. The event will take place at Adieux (420 Central SW). Admission is free. For more info go to
48hourfilm.com/en/albuquerque
.
Super Submissions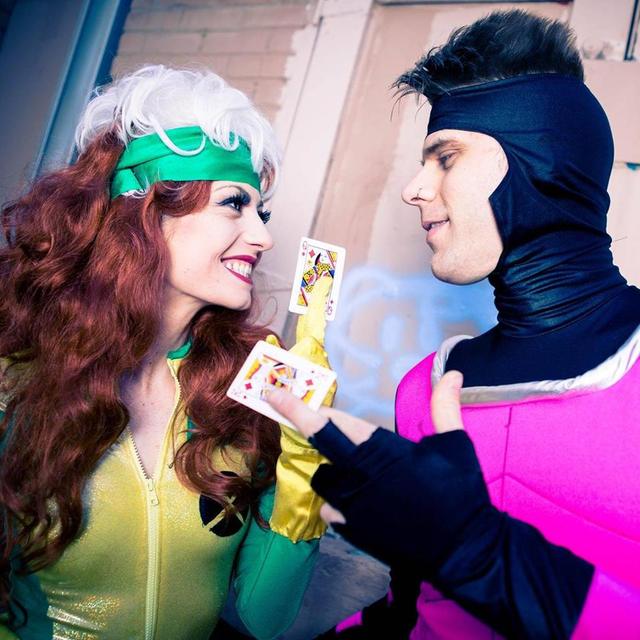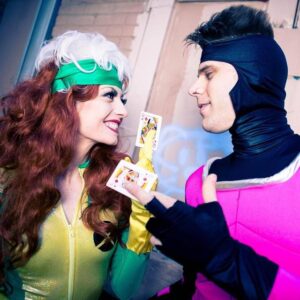 With the Albuquerque Comic Expo going the way of Marvel's pre-
Secret Wars: Battleworld
universe (if you don't get the reference, move along) and replacement comic con Wizard World bowing out of our zip code until 2016, this summer was threatening to be an arid wasteland for fans of comic books, sci-fi and fantasy. But the fine folks at Black Market Goods Gallery (114 Morningside SE) have cobbled together the BMG Fan Fest. This "small convention of all things comic, art, anime, toys, crafts and more" will take place July 18 at the DoubleTree Hilton (201 Marquette NW). After the convention, plans are underway for a massive afterparty called "Super Heroes at the Bar!" This event will feature bands, burlesque performances of the nerdy variety and a sampling of local films. Organizers are currently searching for some great, genre-based short films to showcase over the course of the evening. If you've got a sci-fi/fantasy/horror/fan film between 3 and 10 minutes in length that you'd like to share with audiences, you have until Monday, June 1, to send an email with a link to your film (YouTube, Vimeo, etc.) to
information@burlesquenoir.com
. If you need more info, search for "Super Heroes at the Bar!" on Facebook.
Diy Directing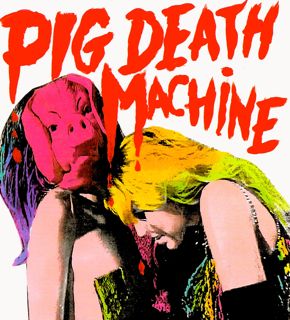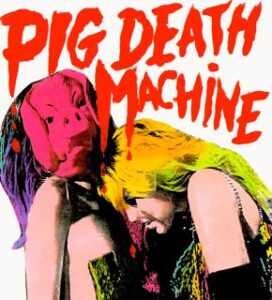 After a brief sojourn out on the West Coast, longtime underground filmmaker Jon Moritsugu (
Terminal USA, Mod Fuck Explosion, Scumrock, Pig Death Machine
) has returned to Santa Fe to work on some new film projects. (We can't wait to see what he's got cooking.) Starting Saturday, June 6, Moritsugu will take time out to teach a course in "Guerilla Film Production" at Santa Fe Community College (6401 Richards Ave.). This "step-by-step immersion workshop" will cover producing and creating the low-budget movie on film or video, from preproduction through publicizing and releasing the finished product. This intensive DIY workshop runs 9am to 3pm on June 6 and 9am to 3pm on June 13. Enrollment is limited and must be completed by May 29. To register call SFCC's Continuing Education Department at (505) 428-1676. Course fee is $125. Go to
www.sfcc.edu/continuing_education
for more details.