Los Angeles-based writer/producer/director Darin Scott will be coming to Albuquerque this weekend to host his patented 2-Day Directing Workshop. Scott wrote
Tales From the Hood, Caught Up, Sprung
and
Waist Deep
(among others). He produced
Stepfather II, To Sleep with Anger, Love and a .45, Menace II Society
and the criminally underrated
Fear of a Black Hat
(among others). He's currently directing episodes of a new crime series for HBO. Bottom line: The man knows his stuff. If you wanna know what he knows, head over to Scott's
web site
and check out the details. Scott's two-day intensive will take place Saturday and Sunday, March 19 and 20, and will cover everything from preproduction to production to post-production. Guest lecturer Dave Parker will be there to discuss how he wrote and directed his new feature
Coldwater
for $10,000. Additionally, producer and Red Shotgun Productions CEO Mark Sonoda will take questions on independent financing. If you're serious about the biz of independent films, this is the crash course for you. The event will take place at Fans of Film (504 Yale SE) from 9 a.m. to 6 p.m. both days. Register online and you can get in for $199.
Reel World: The Wild West The Wild West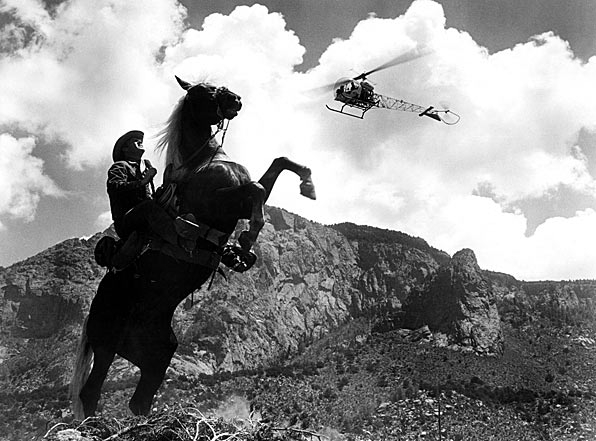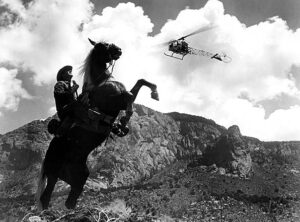 On Wednesday, March 16, The New Mexico Wilderness Alliance will sponsor a special screening of the Kirk Douglas film
Lonely Are The Brave
at Guild Cinema in Nob Hill. The film is based on the Edward Abbey novel about the struggle between the "last cowboy" and the encroaching modern civilization. The film was shot in Albuquerque and the surrounding Sandia Mountains in 1962 and is considered a classic of the Western genre. The film screening will include a presentation by Santa Fe-based aural historian Jack Loeffler on "The Life and Times of Ed Abbey." Loeffler wrote a 2001 book based on his experiences with the iconic environmental activist. Joining him will be Dave Foreman, founder of the Rewilding Institute, who will give some perspective on Albuquerque in the early '60s. Admission is free, but donations are welcome. Events get underway at 7 p.m. Log on to NM Wild's
web site
for more info.
Reel World: Ecologuing Ecologuing
The Digital Filmmaking Institute, best known for producing the annual Duke City Shootout, is soliciting pitches for a two- to three-minute mini-movie aimed at portraying "environmentally sound ways of living." Winners of this
"ecologue" contest
will receive a $100 cash prize and will be invited to participate in the development of their concept into a script and subsequent short film—at DFI's expense, of course. New Mexico residents ages 16 and over can enter. There is no entry fee. The pitch must be 500 words or less. You can try out in one of two categories: best environmental practices or environmental comedy. All entries must be received by Tuesday, March 15, at midnight. You can send your ideas to ecologue@shootdfi.net. Authors of the best 20 pitches will be asked to deliver their ideas in person on April 9. The final winner will be selected by April 11.