Director Susan Abod will make an appearance at Guild Cinema this Saturday, Aug. 16, to introduce her new film
Homesick
. It's a documentary profiling people suffering from the controversial chronic medical condition known as Multiple Chemical Sensitivity. These folks believe (although the American Medical Association and the World Health Organization do not) that common household products like paint, carpeting, new building materials, fabrics, plastics and more make them deathly ill. The longer they stay in their houses, the sicker they get. Traveling around the Southwestern United States making this film, Abod met people from all walks of life trying to find living quarters that won't kill them. Abod will stick around after the 1pm screening to participate in a Q&A. All seats are $5. Guild Cinema is located at 3405 Central NE.
Reel World: Dog Days Of Cinema Dog Days Of Cinema
On Saturday, Aug. 16, the Open Space Visitor Center (6500 Coors NW) will host a free family matinee of the 2008 Disney toon
Bolt
. In it John Travolta voices the popular canine star of a fictional sci-fi/action movie series who believes his powers are real and embarks on a cross-country trek to save his costar. The film starts at 1:30pm and will be shown in the Visitor Center's media room.
Reel World: Chase Seen Chase Seen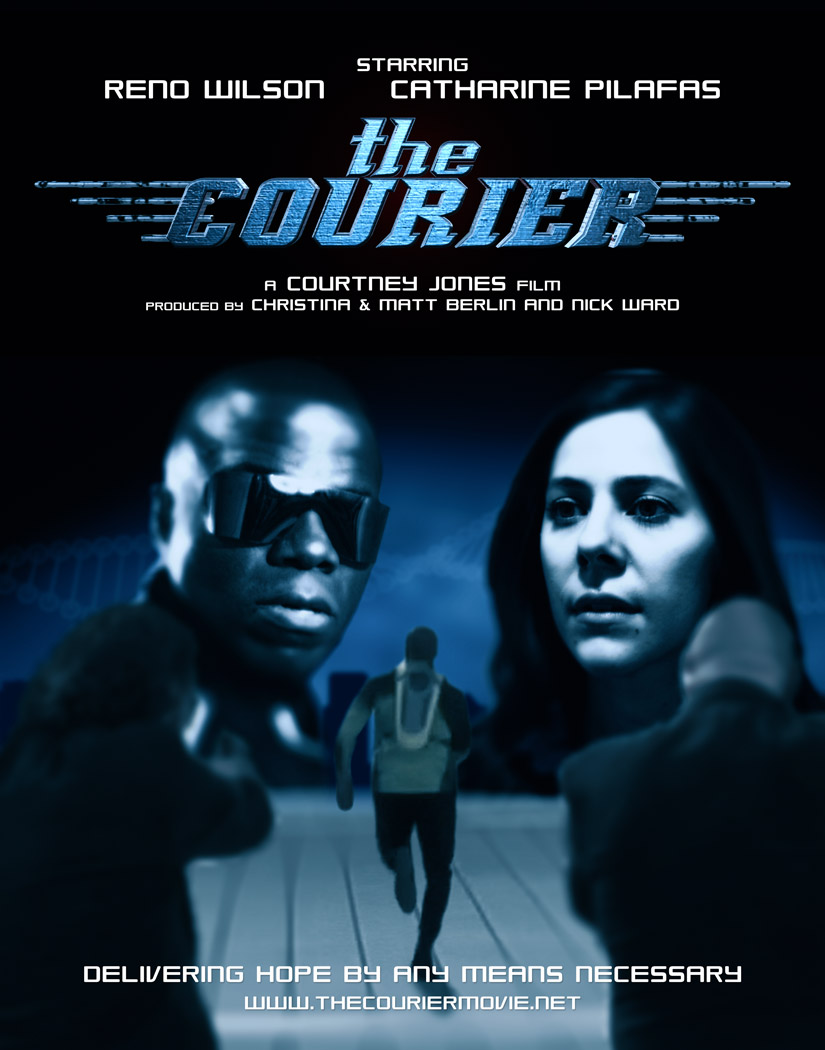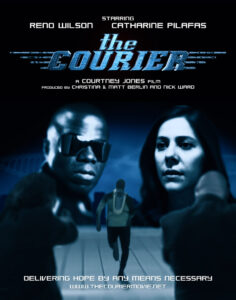 New, Albuquerque-based company Under the Wire Productions has released its first short film,
"The Courier,"
starring Reno Wilson (from CBS' "Mike and Molly") and New Mexico's Catharine Pilafas. The effects-heavy sci-fi short tells the story of a futuristic courier who unwittingly agrees to transport the antidote for a worldwide pandemic. The 20-minute chase scene was shot here in Albuquerque and edited in Seattle by director Courtney Jones. "The Courier" is the first of two short films produced by Christina Alexander, Matt Berlin and Nick Ward. The second is currently in post-production. Under the Wire intends to use these shorts to establish an independent production company here in Albuquerque. You can check out "The Courier" for yourself
online
.
Reel World: Big 10 Big 10
Friends of Film, Video and Arts
is celebrating its 10th anniversary with a potluck party. Over 140 film and video projects have been created by FoFVA members since 2004. Come meet, mingle and network with film industry folks and homegrown artists. There will even be a sneak preview screening of the new comedic web series "Where's Norma Now?" The event takes place on Saturday, Aug. 16, from 6 to 9pm at the Aux Dog Theatre (3011 Monte Vista NE). Admission is free for FoFVA members. If you aren't a member, a $5 donation or a potluck dish to share gets you in the door.
Reel World: Hear This Hear This
There will be a staged script reading of the upcoming film
Season of Starlings
on Thursday, Aug. 14, at the historic Engine House Theatre in Madrid. The reading stars local celebrities Gary Farmer, Jenny Gabrielle, Lenore Armijo and Madrid Melodrama actor Clint Anderson. The reading will be presented with sound effects, lighting, movement and "image scenography to suggest the locations." The film is inspired by a true story of Madrid, N.M., and interwoven with the myth of La Llorona. The script by Betsy Burke won two screenwriting awards and is expected to go into production soon. A $5-$10 donation gets you in the door. Music starts at 6pm. The reading gets underway at 7pm. The Mine Shaft Tavern and Engine House Theatre are located at 2846 Highway 14.