The Bank of America Theatre inside the National Hispanic Cultural Center (1701 Fourth Street SW) will screen Pilar Pérez Solano's 2013 documentary
Las Maestras de la República
on Thursday, March 31, starting at 7pm. The film pays homage to the unsung heroes—the many women, mostly primary school teachers—who worked to bring about a more just and equitable society in the brief years of the Second Republic of Spain. This generation of equally educated and trained women was sadly cut short by the Spanish Civil War and persecuted by the ensuing Franco regime. The film is presented in partnership with Instituto Cervantes and will be shown in Spanish with English subtitles. Admission is free, but tickets need to be picked up at the Bank of America Theatre box office starting one hour before show time.
Reel World: A Run On Tickets A Run On Tickets
Run Free—The True Story of Caballo Blanco
will have its New Mexico premiere on Sunday, April 3, starting at 6pm at the National Hispanic Cultural Center's Bank of America Theatre (1701 Fourth Street SW). The feature-length documentary is about ultra-running legend Micah True, better know as Caballo Blanco (the White Horse). True was the focus of ethnographer Christopher McDougall's 2009 best-selling book
Born to Run: A Hidden Tribe, Superathletes and the Greatest Race the World Has Never Seen
, which detailed endurance running competitions among northern Mexico's Tarahumara Indians. The film is currently nearing the end of a 2015-16 road tour, hitting nearly 100 cities from coast to coast.
Tickets are $12 in advance
at imathlete.com/events/runfree or $15 at the door on the night of the show. The event is sponsored by the Albuquerque Road Runners Club. For more details visit runfreemovie.com.
Reel World: Experi-Mental Experi-Mental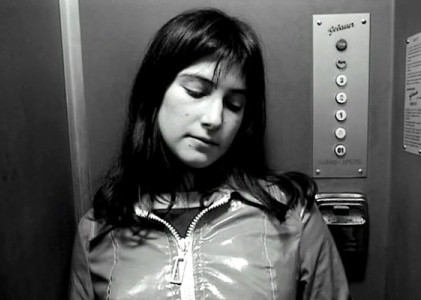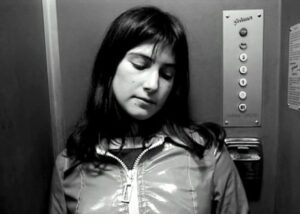 The annual
Experiments in Cinema film festival
, currently titled "Experiments in Cinema 11.4," will hit Albuquerque April 5 through 10. The festival aims to "bring the international community of cinematic un-dependents to Albuquerque" to screen their work, host multimedia performances, lead lectures and helm hands-on workshops in order to "inspire a new generation of homegrown media activists to participate in shaping future trends of cultural representation." This year EIC 11.4 will be honoring "she-ness" with a special emphasis on female filmmakers and artists. Among the short films screening at this year's fest will be Floriana Titz' "Ophiuchus," Nina Barnett's "River Come Back," Natasha Cantwell's "Claws" and Lynn Thompson's "Bedlamy." Belgian filmmaker Chantal Akerman's 1976 experimental LGBT feature
Je Tu Il Elle
—which just had its 30th anniversary screening at the Berlin International Film Festival—will also be spotlighted. Finnish filmmaker Maarit Suomi-Väänänen is this year's special guest, presenting films from throughout her career and conducting a special workshop. All screenings will take place at Guild Cinema (3405 Central NE). For a complete schedule of films and times, go to experimentsincinema.com.