If you're one of those people who likes his or her music and movies mashed together like a Reese's Peanut Butter Cup, then Sister Bar has got the multimedia event for you. This Thursday, June 26, Sister will host
Tramp Species of the American Southwest
, an evening of "drought-tolerant film and music." Guests will include Ralph White ("far-out multi-instrumentalist" and former member of iconic Austin band Bad Livers), Bill Daniel (self-proclaimed "hobo-filmmaker" of the tramp-art documentary
Who is Bozo Texino?
) and famed local DJ Derek Caterwaul (who will provide "vids 'n' vinyl"). Doors open at 8pm. Show starts at 9pm. Admission is $5. Sister is located at 407 Central NW.
Reel World: Summer Screams Summer Screams
The South Broadway Cultural Center is rapidly becoming a go-to venue for local film premieres.
Child of the Earth
is an independent horror/comedy shot locally by Faulty Trail Productions. It will premiere on Thursday, June 26, starting at 8pm at the SBCC's John Lewis Theatre (1025 Broadway SE). The film concerns a group of young people who set up camp in the woods looking for some drunken fun only to find a weekend of terror instead. Admission is $8 at the door.
Reel World: Rambo Writer Rambo Writer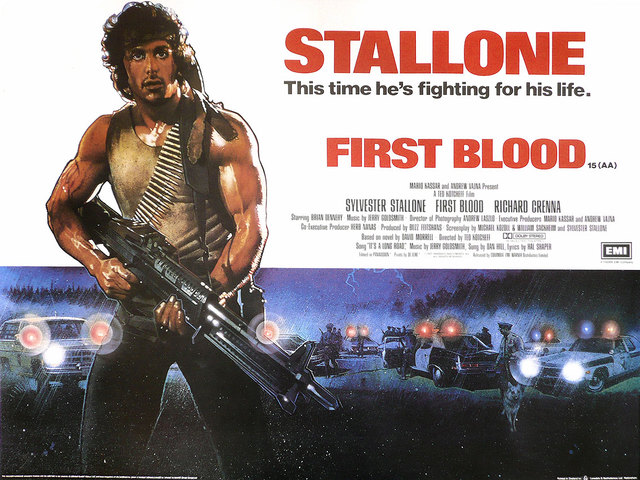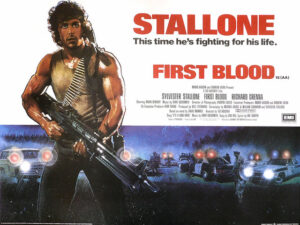 Author David Morell—best known for penning the novel
First Blood
, on which the Rambo film franchise was based—will be at Santa Fe's
Jean Cocteau Cinema
(418 Montezuma Ave.) on Monday, June 30. Following a reading/interview at 7pm, Morell will introduce a screening of Sylvester Stallone's 1982 action drama
First Blood
starting at 8:40pm. Morell's newest book is Victorian crime novel
Murder as a Fine Art
. Tickets are $10 each or $5 with the purchase of a paperback. For more info, go to jeancocteaucinema.com.
Reel World: Kink Or Swim Kink Or Swim
The freshly legalized Pornotopia Film Festival is gearing up for its fifth year of "celebrating the beauty and diversity of sexuality." Organizers are looking for
submissions
featuring "luscious, kinky, consensual, gender-bending, sex-positive, empowering, educational and downright dirty interpretations of the erotic." Interested filmmakers can submit their content via Pornotopia's
website
through June 30. There is a $20 entry fee per filmmaker—unless you've been featured in Pornotopia during previous years. This year's Pornotopia will take place Nov. 14 through 16 at Albuquerque's Guild Cinema.