Albuquerque's famed Mother Road Theatre Company is holding another one of its "Secret Room" events. These exclusive, invitation-only events promise otherworldy theatrical emersion hidden away in a "very special location." This time around they're hosting a Secret Room for cinephiles. This promises to be a "marvelously magical and wonderfully curious experience for and with all those willing to take the journey." A top-secret film of some renown will be paired with an evening of "delightful food and drink"—themed, of course, to the film. This inaugural Magic Lantern Festival screening will take place on the evening of Saturday, May 20. Tickets are $55 apiece and are
extremely
limited. In order to get on the list, you need to email
thecurator@motherroad.org
for an invitation and a password that will let you onto the (super secret) website. … And,
shhh
, keep it under your hat.
Reel World: 20 Minutes Into The Future, 30 Years In The Past 20 Minutes Into The Future, 30 Years In The Past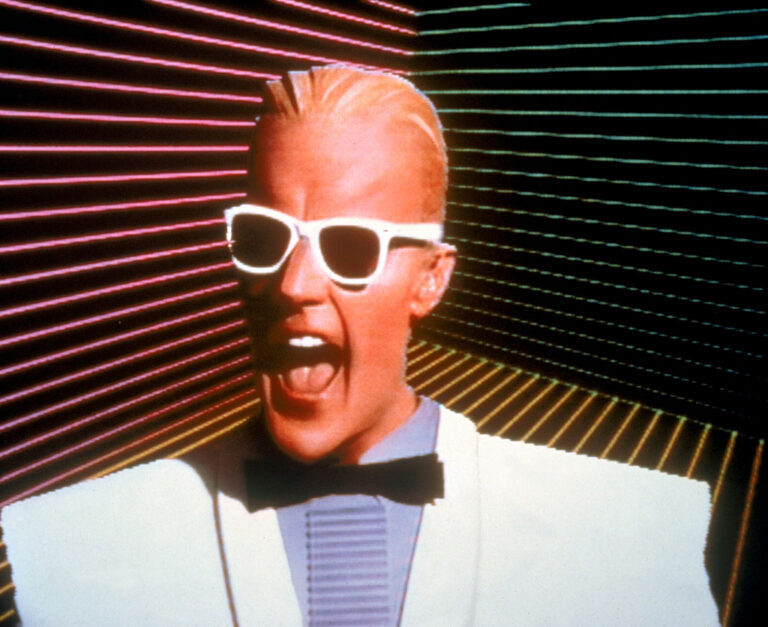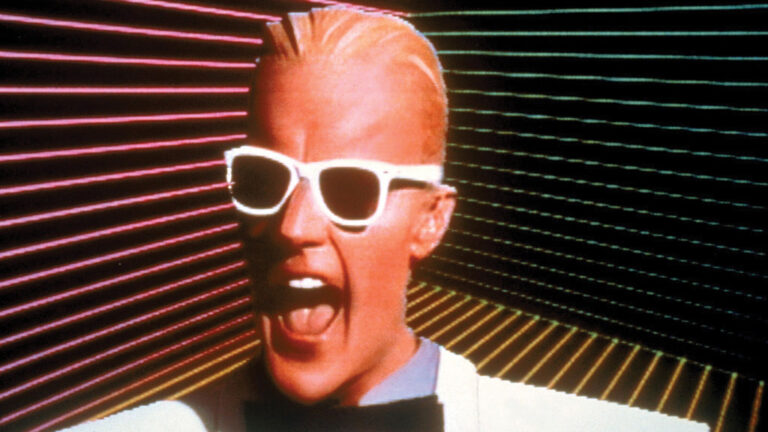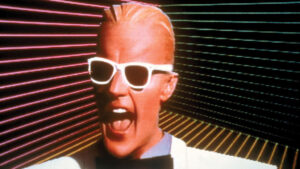 George R.R. Martin's Jean Cocteau Cinema in Santa Fe (418 Montezuma) is giving us an '80s flashback and reviving the long-lost cyberpunk TV series "
Max Headroom
" with a week of special screenings and events. Starting Saturday, May 13, the Jean Cocteau will screen double-feature episodes of the sci-fi series starring Matt Frewer, Amanda Pays and Jeffrey Tambor. All screenings start at 7pm. Saturday will kick it off with the original British pilot film
Max Headroom: 20 Minutes Into The Future
and the remade/partially recast American pilot "Blipverts." Actor Matt Frewer, series writer Steve Roberts and story editor Michael Cassutt will be on hand May 18, 19 and 20 to recount their time working on the cult series. It all caps off on Saturday, May 20, with a live script reading (featuring Frewer as Edison Carter/Max Headroom) of George R.R. Martin's never-produced Christmas episode of "Max Headroom." The screenings are free and open to the public, but the script reading is a ticketed event. Tickets are $10 and can be purchased by going to jeancocteaucinema.com.
Reel World: Advent Event Advent Event
UNM's Interdisciplinary Film and Digital Media Department is hosting a "capstone" event on Saturday, May 13, at the KiMo Theatre (423 Central NW). Capstone courses are IFDM's final, senior thesis-level classes in which students work in interdisciplinary teams to complete major projects—in this case, a film called
Advent
. The film is a collection of short stories surrounding some very peculiar happenings in a unique Southwest town. Something, or someone, is arriving. Time and space seem to be unhinged, causing unpredictable circumstances: strange disappearances, random teleportations, superhuman abilities. The stories about the people of this town and their individual experiences during this strange, metaphysical event make up this student-created anthology. The film will screen from 3:15 to 5:30pm. Admission to this event is free and open to the public. For more info, go to kimotickets.com.