Abdul Brash mans the register at Central Market—a new face in a familiar place. Brash, the market's owner as of August, partnered with brothers Umut and Mehmet Kokangul in opening Doner Kebab House in November. Named after the iconic sausage-shaped meat with a hole down the center, the restaurant is a casual affair with tables threaded throughout the market space. The steady stream of market regulars keeps the register busy, but when you go for lunch, just let Brash know you're there and find a table.At the back of the market is a large open kitchen where Mehmet Kokangul fires up the grill to serve up one of the best falafel sandwiches I've tasted. His combination of falafel, cucumber, salad and dressing is topped off with a handful of french fries—a continental treatment not often seen here. The restaurant's lengthy menu boasts down-home Turkish, Mediterranean and Asian eats. His baba ghanoush is flavorful and nicely accented with a sprinkling of sumac. Brash tells us that he can easily down 30 or 40 dolmas. The two that we had were just fine.I asked Mehmet about the Asian items—variations of teriyaki, gyoza and egg rolls—in what is a predominantly Mediterranean menu. He tells me his experience includes many cuisines, and he likes the Japanese additions. While long grain rice is a bit of a departure from tradition, chunks of chicken breast are tender, and I enjoyed my side of pickled onions.Daily specials include an entrée with salad and rice for $5. The menu is easy on the pocket, and I look forward to going with friends to try the VIP—a generous combination platter that feeds around five people.
Mina's Dish Al's Big Dipper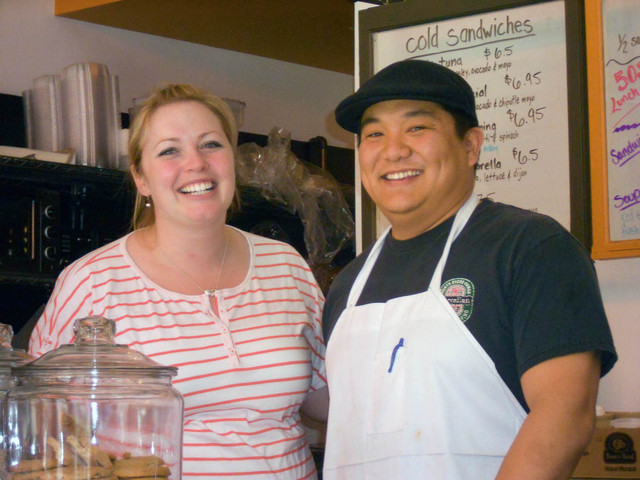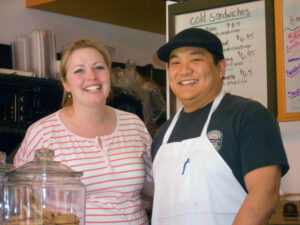 Mina Yamashita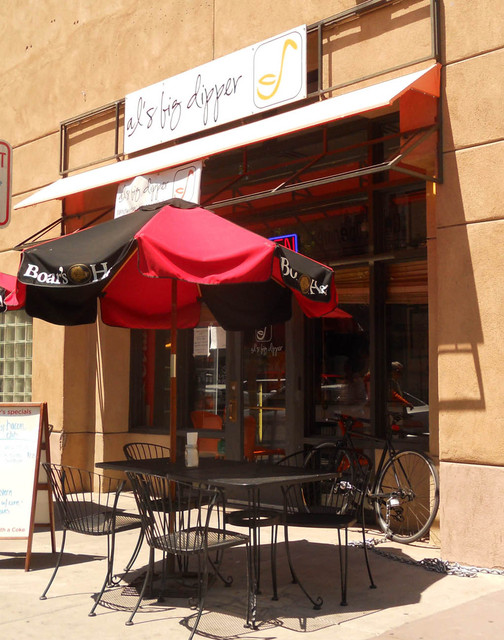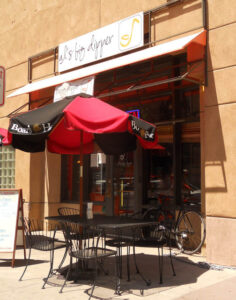 Mina Yamashita
Alan Chen and his fiancée Cassidy Nein are living proof that unexpected changes can open new doors. Chen is a trained construction/development professional and Nein an accountant and graduate in global business. Chen grew up in Albuquerque, where his mother established Chen's Chinese Restaurant more than 30 years ago. When family matters brought the couple from Arizona to Albuquerque, they found themselves with an opportunity to start their own restaurant in the space once occupied by Relish. They opened the doors September 23, 2010, and haven't looked back. The move has proven fruitful and fun.Al's serves a raft of hot and cold sandwiches featuring Boar's Head cold cuts, homemade soups, stews, a variety of salads and cookies. Nein tells me they roast their own beef, pulled pork and other specialty meats. The soups change daily and reflect Nein's love of cooking. My cup of roasted tomato and black bean soup was full of corn nibblets and other veggies, and perfectly spiced with jalapeño for added heat.You can't beat a pleasant afternoon lunch at the sidewalk tables, inhaling a Big Dipper with all the trimmings.
Mina's Dish Gold Street Caffè
Fans of Gold Street Caffè will be happy to hear that Friday and Saturday night dinners are back. The $15 prix fixe weekend dinner menu includes beverages, a first course of soup or salad, choice of an entrée with side dish, and dessert.
Mina's Dish Café Giuseppe
Parking will be a diminishing commodity when Café Giuseppe opens its newest location this week. Its new digs are between Gold Street Caffé and P'tit Louis Bistro in one of Downtown's most desirable dining districts.Serena Davidson, manager at Giuseppe's on Silver, tells me we can expect oak-roasted fair trade beans in all of their resplendent variations. Panini, quiche, breakfast goodies and burritos will grace the menu. Patrons will have to visit the location at Silver for gelato, where you can nurse your espresso in the bright, new space.