The next time you're scheduling lunch or an event for a few hundred, you might consider Old Town. The area usually escapes my attention because I first think: museums, parking, entry fees and finding the place—complicated, right? Wrong.Slate at the Museum (at the Albuquerque Museum of Art and History) and Tango Café (at the New Mexico Museum of Natural History and Science) have joined the ranks of restaurants I gladly visit. Parking is free, the cafés are located right inside their respective museum's doors and their menus compete with any in town. With the growth of restaurants in Albuquerque, the distinction between Old Town and Downtown is beginning to blur. Mountain Road is fast filling the gap.
Mina's Dish Slate At The Museum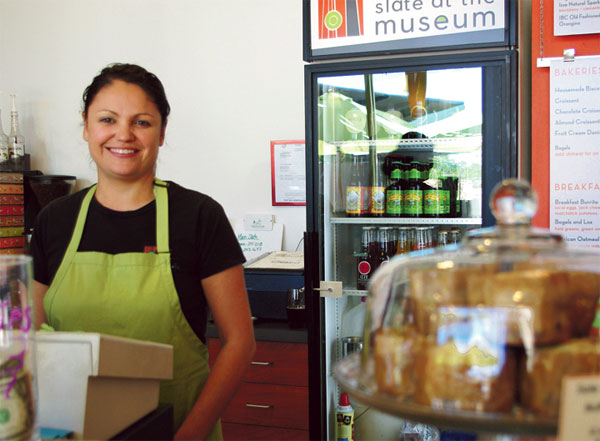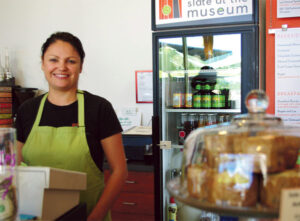 Mina Yamashita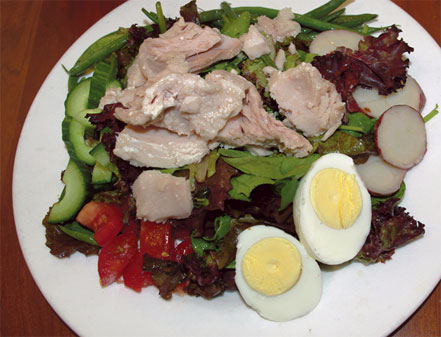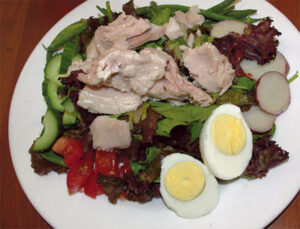 Mina Yamashita
Myra Ghattas of Slate Street Café added Slate at the Museum to Mountain Road's collection of cafés and restaurants last year. But the surprise is the completely new menu—it's not a replica of what's at Slate Street. The museum menu offers fresh dishes such as the museum Niçoise, a stellar presentation of poached (rather than seared) tuna on a bed of field greens, green beans, sliced new potatoes and other fresh ingredients. I would happily go back for this salad alone. Crispy buttermilk chicken and steak frites fit the bill for heartier appetites.Ghattas says the café is only part of the extensive partnership with the museum. If you've attended any recent events, from artist openings to gala evenings, Slate is the museum's preferred caterer and can easily arrange for private parties of up to a thousand guests indoors and out. The café offers beer and wine during the day, but evening events can include a full bar. Call Slate Street Café for catering and event planning at 243-2210. During the museum's Third Thursday Nights, Slate also offers a special menu called "Small Plates Great Tastes" featuring items such as ahi mango ceviche, duck and almond empanadas, and New Orleans barbecue shrimp.
Mina's Dish Tango Café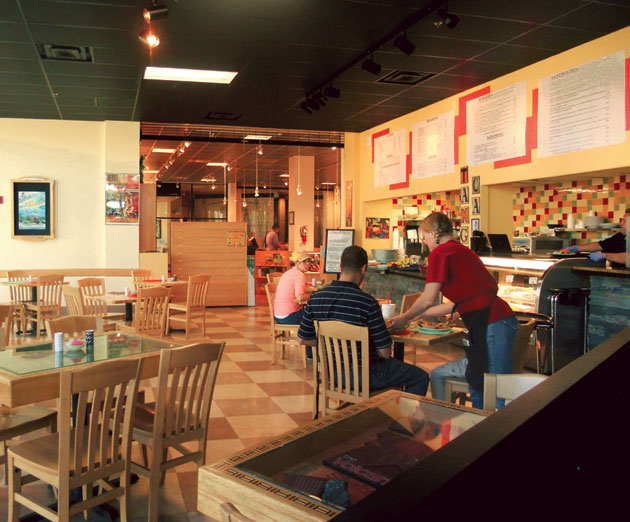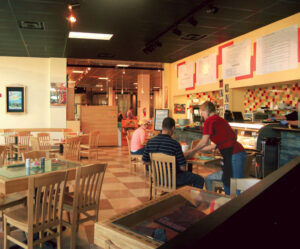 Mina Yamashita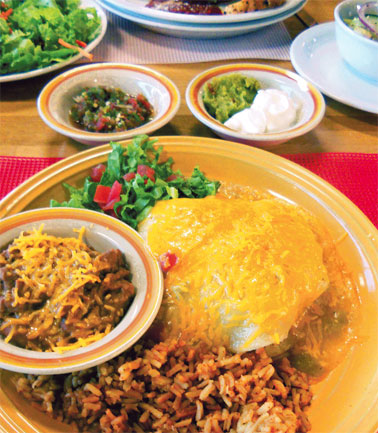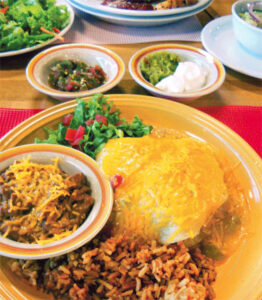 Mina Yamashita
Tammy Oberst and husband Barclay Thompson are familiar to folks in UNM's Science and Technology Park, near the University sports complex. They've made a small business of excellent pastries and lunchtime fare for the past two years. A couple of months ago they expanded by taking over the the space formerly occupied by the M Café at the New Mexico Museum of Natural History and Science.The café has its own entrance off the parking lot, accommodating a breakfast crowd with burritos, waffles and other morning standbys. The diverse menu builds on popular dishes from the tech park with quite a few new items. A spacious dining area opens directly into the museum's gift shop—a nice way to while away a few minutes waiting for your lunch guests.Tango's fast and friendly service is coupled with family-friendly pricing. It's a good fit for the museum. A friend's eggplant
rollatini
special and my stacked green chile chicken enchilada plate were hot and tasty. The enchilada came with an array of garnishes as well as sides of Spanish rice and pintos. The salsa was a standout—almost more of a
pico de gallo
—with fresh ingredients and plenty of heat. The generous dish was a whopping $6.25.
Send your restaurant tips, food events and other delicious tidbits to food@alibi.com