Tapped in
I'm always happy to see another tap room open, so Chama River's new
Draft Station
(
1720 Central SW) is a welcome new stop on my way from Downtown to Old Town. They boast a number of Chama beers as well as a few from their sister brewery, the Blue Corn Café, and a rotating selection from the likes of La Cumbre and Marble. Like I said, I'm happy to see them open up, but with Boxing Bear, Red Door and another Bosque Brewing location either having already set up shop or getting ready to do so, I can't help but wonder if this local brew renaissance can last much longer. We'll just have to see who's still standing in five years. Until then, I'll do my best to keep my favorites in business (glug, glug).
The Mouthful Behold The Bobr Behemoth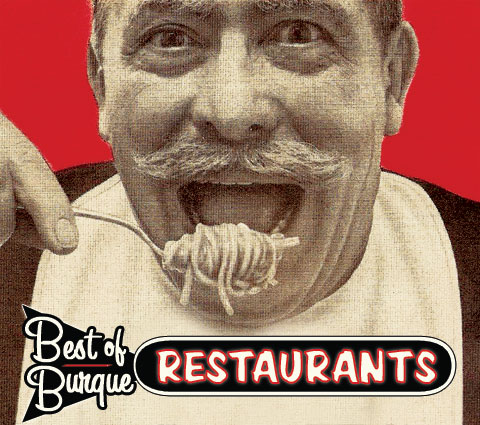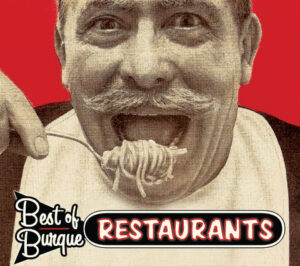 Oh, lookit, looming on the autumnal horizon, what could it be? Why it's Albuquerque's oldest and greatest reader-judged restaurant poll, the
Weekly Alibi
's Best of Burque Restaurants! And look, the godlike behemoth is raising its hand high into the sky, and its mouth is opening. It's saying something, something to we mere mortals? What could it be? Shhh. … Let's listen:"Oh thou children of Burque, the time of your influence is near. Raise your heads, part thy lips, and shout thy preference for breakfast burritos in a voice so loud that heaven itself shall quake!" Thanks, titanic avatar of one of the most heated contests in Albuquerque, for reminding me that Best of Burque Restaurants
is
coming up, due on stands on Oct. 9, and you readers will get to start voting on Sept. 3! Check alibi.com for more information.
The Mouthful Humblebrag
Meanwhile, another addictive substance seems to be enjoying its own flowering in our wakeful city. Local coffee shops, seemingly beaten back by the rise of Starbucks over a decade ago, are suddenly popping up on every corner. One of the latest to join the perky throng is
Humble Coffee Co.
(4200 Lomas NE), which seems to be intent on differentiating itself from the others with an emphasis on cold-brewed coffee. The longer process creates a cuppa joe noticeably free from the usual coffee bitterness, making for a smooth, flavorful drink.