Thank you,
Cesária Évora
.On a visit to the United States in the '90s, the "barefoot diva" of the Cape Verde (C.V.) islands provided the spark that her adopted goddaughter, U.S.-based
Maria de Barros
, needed to complete her first CD."After years and years of encouragement—and she saw I was not really jumping at it—she said to me, 'You know what? The next time I come to the U.S., if I don't hear a sample of your album, I am never going to talk to you again. You will no longer be my godchild.' And I thought, Oh, my God, she's not kidding," de Barros says.When Évora returned in 2000, de Barros was ready with
Nha Mundo
. The CD earned her Évora's blessing, and it introduced the world to a vocalist with a warm, beguiling sea breeze of a voice who blends a modern sensibility into traditional forms.On Friday, de Barros appears at the fifth annual ¡Globalquerque!— inarguably billed as "Southwest's hottest world music fest"—bringing songs from her latest CD, the stunning
Morabeza,
and her signature high-energy stage presence.
An Ocean of Influences
Situated in mid-Atlantic shipping lanes, the former Portuguese colony of Cape Verde carries influences from Europe, Africa and the New World to create distinct and captivating music that ranges from sorrowful
mornas
—Évora's specialty—to celebratory
coladeiras,
all fueled by insistent, seductive rhythms that draw on the traditions of Cuba, West Africa, Argentina and Portugal."Cape Verdean music is a blend of many, many different rhythms. I think that's why, when people listen to Cape Verdean music, it grabs them right away," de Barros says. "Because they hear in it something that sounds familiar to them."Like the islands where her parents were born, de Barros herself has blended a variety of influences into her own music while honoring the traditions of her ancestors. Born in Senegal, she was raised in Mauritania, a former French colony. "I went to school speaking French and being around other cultures. At home, it was 100 percent Cape Verdean. We ate our food, we spoke our language," she says. "My parents made sure we really had our roots engraved in us."Emigrating to the United States when she was 13, her family settled in Rhode Island, home to a large expatriate C.V. community. "I felt like I had moved to Cape Verde," de Barros says. "That's when I became even more involved in my culture."It's also when she was exposed to a new world of music—from the pop songs of Stevie Wonder to Mexican folk music—all of which has insinuated itself into her sound.
A "Feel-at-Home" Feeling
Her third release,
Morabeza
(C.V. Creole for "kindness, friendliness, hospitality," says de Barros), employs traditional instrumentation—such as clarinet, guitar, harmonica, accordion, percussion—giving the sound an antique, Old World feel. The songs range from de Barros' "Reggadera," which blends reggae and traditional
coladeira
rhythms, to Jorge Barbosa's "Djam Crebu Ma N'Ca Ta Frabu," which was a hit 40 years ago in Cape Verde. Supple, haunting melodies and rhythms define each and every one, from the ballads to the burners.The vocals—imagine a blend of Évora and Erykah Badu—and arrangements add a contemporary zing that throws the traditional sensibilities into high relief and validates their essential timelessness."I take the traditional music of Cape Verde," says de Barros, "and then I add the contemporary touch of my voice … and also the arrangements are a little more contemporary than usual."The orchestral arrangements—credited to Danny Luchansky—are, in fact, a little more in tune with de Barros's vocal stylings than any singer has the right to hope for, with exceptional contributions from all the musicians.
Morabeza
quite simply makes you feel good, down deep in your veins, offering both entertainment and a kind of sacrament."To me, music is a way to communicate with people, and especially where I come from, a way to educate people about another country or another culture—sort of like taking them on a trip," says de Barros.Sort of like ¡Globalquerque!—
Maria de Barros appears at ¡Globalquerque! on Friday, September 25, at 9:10 p.m.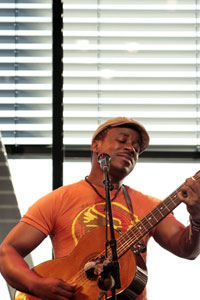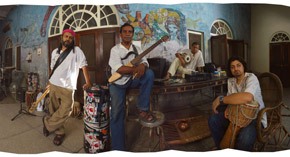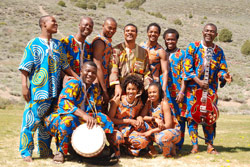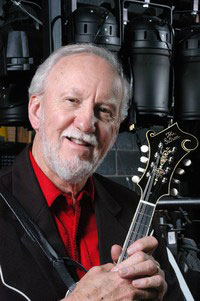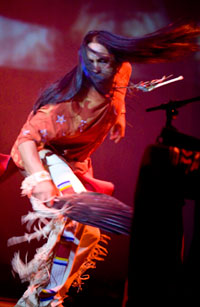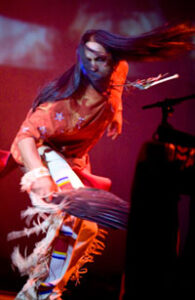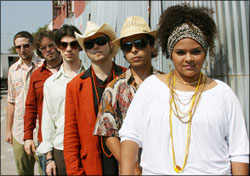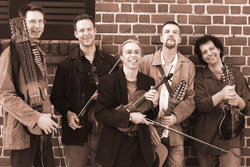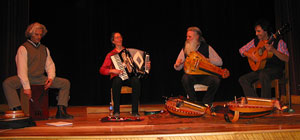 Blick Bassy (Cameroon) Cava (U.S.)Maria de Barros (Cape Verde)Indian Ocean (India) Mamak Khadem (Iran)Kusun Ensemble (Ghana) Doyle Lawson & Quicksilver (U.S.) Little Cow (Hungary)Robert Mirabal (Taos Pueblo) Mono Blanco (Mexico)Nation Beat (Brazil/U.S.) Novalima (Peru)Dwayne Ortega & The Young Guns (U.S.)Saints & Tzadiks: Susan McKeown & Lorin Sklamberg (Irish/Yiddish)Toppah & Yazzie (Diné/Kiowa)Väsen with Darol Anger & Mike Marshall (Sweden/U.S.) ¡Viva la Pepa! (Spain/New Mexico)
¡Globalquerque! Festival Information
National Hispanic Cultural Center
(1701 Fourth Street SW)Friday, Sept. 25, and Saturday, Sept. 26Gates open for evening entertainment at 4 p.m., with performances from 6 to 11:30 p.m. Gates open Saturday from 10:30 a.m. to 4 p.m. for free activities and workshops.
Tickets
Advance tickets at discounted prices are available through Sept. 24 at the NHCC box office (in person only) and through Ticketmaster. Full-price tickets are available on-site Friday and Saturday.