Based in El Lay, indie rock label Wild Records massages the still-beating heart of '50s-inspired rock and roll. Helmed by Irishman Reb Kennedy, the label focuses on young Hispanic musicians who pay tribute to the good old days while fearlessly forging the future of rocanrol. Albuquerque Film & Media Experience presents an interactive double-header on Friday, June 6; a screening of Wild Records documentary
Los Wild Ones
happens at
KiMo Theatre
(423 Central NW) at 7pm. After the film, SoCal quartets/rostermates
The Rhythm Shakers
and
Luis and the Wildfires
play
Imbibe
(3101 Central NE). Tickets for the film are only $5, but catch rock on the silver screen
and
the stage for $20. Learn more at
bit.ly/loswildabq
.
Four Up Communicant Observation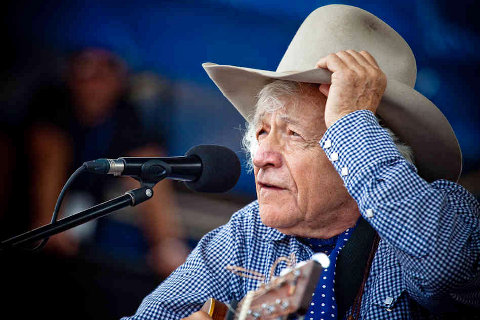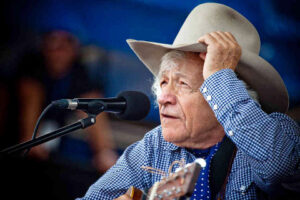 Courtesy of artist
Here in the Southwest, Americana encompasses New Mexican, Middle Eastern and other traditions. Celebrating its 16th iteration, the
Albuquerque Folk Festival
exists to promote the exchange of these ideas, skills and arts. The event kicks off on Saturday, June 7, and wraps up at 2pm on Sunday, June 8. Beginner's workshops range from mountain dulcimer to ukulele, and intermediate harmony and singing lessons, jam sessions and fiddle courses round out the learnin'. A slew of talented performers—among them
Ramblin' Jack Elliott
,
Birds of Chicago
and local faves like
Wildewood
,
Cactus Tractor
and
The Porter Draw
—entertain and educate fans of folk music this weekend at
Anderson Abruzzo International Balloon Museum
(9201 Balloon Museum NE). Visit
abqfolkfest.org
for schedule and ticket info.
Four Up Psych-Rock Grotesquerie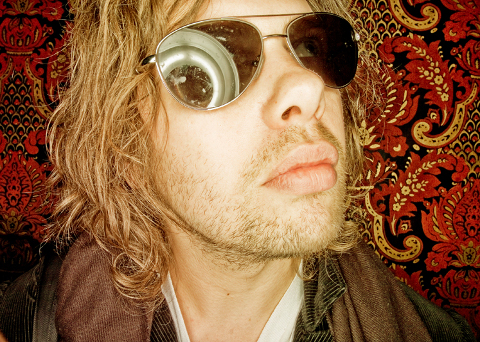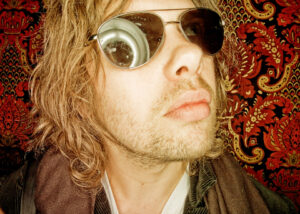 Courtesy of artist
Dax Riggs
first made a name for himself fronting sludge-metal band Acid Bath. From his teenage thrash years through the swamp-balladry/blues-metal of Agents of Oblivion into the present, Riggs' preferred genres expand and evolve. The one thing that remains the same is Riggs himself, who tempers a sharp intellect with real chops, dark imagination and morbid humor. Riggs rocks
Sister
(407 Central NW) on Sunday, June 8, after the opener, a collaboration between local heavies
Steve Hammond
,
Jessica Billey
and
Bud Melvin
. Notably of Leeches of Lore, Tenderizor and Phantom Lake, this threesome is worthy of your time and $10. Add in Riggs' performance, and I can't see why you'd miss this. The 21-plus show starts at 8pm.
Four Up Haunted-House Dérive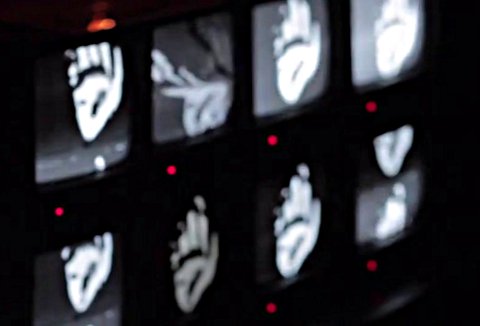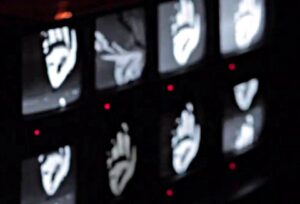 Courtesy of artist
If you're feelin' Dada, this show is likely recherché enough for even you. Denverite experimental industrial duo
Echo Beds
draws inspiration from a variety of sources. Surrealist, Situationist and DIY ethos coil 'round cassette hiss and loop. The self-described "overdriventape-hissnoisewall-landscape" act owes as much to primal scream therapy as it does to its industrial forefathers. Touring with fellow Mile-High City act
Tripp Nasty
—whose Twitter bio is "If Garrison Keillor had a younger, prettier, cross-dressing brother!"—Echo Beds performs at
Spirit Abuse
(1103 Fourth Street NW) along with Navajo Nation dance-punk outfit
DISCOTAYS
and noisy locals
Pepper Griswald
on Wednesday, June 11.
This esoteric gig
cranks up at 9pm, and admission will run you $5.