The list kept growing. When we finished flipping through the
Alibi's
2008 calendar and editorial
archives
, the number we were left with shocked us. From our count, local musicians released 55 albums in '08–slightly more than one album a week. That has to be a record (excuse the pun). With so much to choose from, coming to a consensus on the 10 best Albuquerque-born albums went out the window. So it's with no ranking (other than alphabetical) that the
Alibi's
music critics sound off on their favorite local releases from the past year. Please buy them. You'll be guaranteed at least another year's worth of listening pleasure. (Laura Marrich)
The 2Bers Children of a Mortal Sun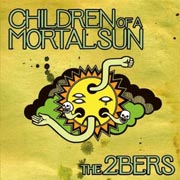 The 2Bers has the chilled-out hippie-hop thing down. Self-reflective, laid-back flows and organic beats come standard on all tracks. The 2Bers makes great use of keyboards, and the instrumental jams are some of the brightest spots on the album. There aren't any club bangers, but
Children of a Mortal Sun
is far from background noise. There's a grip of nuanced rhyming and carefully crafted sample integration that becomes apparent the more you listen. The 2Bers doesn't have to shout to get its point across. (SM)
Music To Your Ears
Billy Bellmont's talent for songwriting verges on legendary among the denizens of Albuquerque's music scene. Following The Bellmont and Weapons of Mass Destruction, his latest configuration includes the percussionary stylings of Noelan Ramirez and the guitar pizzazz of Dan Dinning. With superb vocal harmonies, aquatic-feeling reverberation and a quasi-Carpenters quality, what the indie trident achieves is nothing short of totally lovely. (My favorites on
Low End Hum
include "This Song" and "Fates Illusion.") Go see Bellemah live this year–it's even more enchanting in the flesh. (JCC)
Charmed BitterSuite 7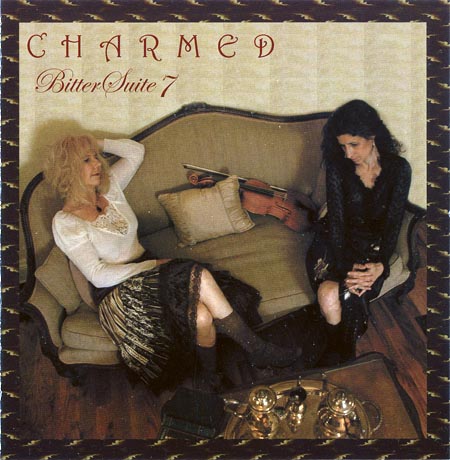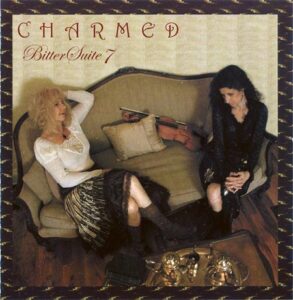 The second release from the "twisted folk" duo of Alicia Ultan (vocals, viola, guitar) and Bambi Wolf (vocals, keyboards, guitar) takes on dark issues—death, lost love, infidelity—and disarms the darkness with verbal and musical poetry, finding light behind the gloom. The new release draws on the same wide-ranging influences as the first,
Beautifully Twisted—
classical, Celtic, Americana, rock and more—but the bare-bones, just-the-two-of-us production of the first has been fleshed out with backing musicians as eclectic as the duo's influences: oudist Rahim AlHaj, saxophonist Kanoa Kaluhiwa, accordionist Claire Gentry, cellist Jacqueline Ultan and more. Intensely personal, their music takes you into another zone and brings a healing release. (MM)
Eva Ave and Carlosaur Den of Drowning Rattlesnakes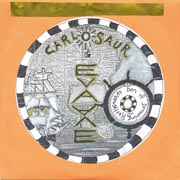 These people are a little nutty, and that's what makes this whole thing work. Eva Ave and Carlosaur create a theatrical mush of piano, bass drum, hi-hat, snare drum, accordion, violin, guitar, ukulele and kazoo. Their voices fit together perfectly, and both gleefully stomp to the next wacky segment. The duo has described what it does as a "circus, pirate melody," and that's the best way to put it. A bit folky, slightly sardonic and completely uninhibited,
Den of Drowning Rattlesnakes
appeals to the fearless child in all of us. (SM)
Music To Your Ears
The song for which this album is named points to the pragmatic virtues of our dear city in three simple words. That's what Martin Stamper does best; he states truth in an easy cadence. Sometimes funny, sometimes profound, sometimes both, this release makes for an engrossing listen, start to finish. Accompanied by his famed Siamese double-necked acoustic guitar, Roblyn Crawford on snare and Tanya Nunez on upright bass,
Cheap & Sunny
easily makes the transition from sidewalk rock to everywhere soundtrack. (MD)
The Grave of Nobody's Darling Firebird

The Grave of Nobody's Darling conjures demons with its ghostly alt.country. Jessica Billey's omnipotent voice sounds like the narration to a spirit quest. Bud Melvin's subtle and ominous pedal steel provides the flourish, and the steady-as-she-goes drumming of Jill McArthur sees the journey through. There's just the right amount of things happening on this record. You don't have to contend with a cacophony of sound, but you're never twiddling your thumbs, either.
Firebird
trickles into the bloodstream, and once it's in, you can't dig it out. (SM)
Hillary Smith No Easy Way
Vocalist Hillary Smith puts together a compelling set that represents her full repertoire—jazzy blues, neosoul, big-band funk, gospel-inflected R&B—impeccably produced by Smith, pianist John Rangel and bassist Luís Guerra. Few singers have the generosity of soul—or the pipes—that Smith possesses, and it all comes crackling through the speakers on this recording. She gets help from some impressive sidemen, including Rangel and Guerra, saxophonist Glenn Kostur, conguero Tony Quinones, trumpeter Bobby Shew, drummer Clyde Stubblefield, and a slew of super reed and brass players. To top it off, the Smith/Guerra tune "Standin' " should become a neosoul classic if there's any justice in the world. (MM)
Hit By A Bus The OptimistÕs Handgun
It can sometimes feel like Hit By A Bus' songs aren't complete until they hit about the 35
th
distinct part. It's never easy to tell what's around the corner, but finding out is a pleasure. Rocking back and forth between distorted metal chords, hammering the beat with every instrument's full force and growling like rabid pit bulls is all in a song's work.
The Optimist's Handgun
provides a heavy dose of condensed, highly evolved rock that plays your skull like a xylophone. (SM)
Music To Your Ears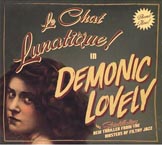 Le Chat Lunatique deserves every last accolade it receives, and it receives plenty … here are some more:
Demonic Lovely
is the perfect encapsulation of the quartet's flawless musicianship. The production and performances are beautiful, and the album art faithfully exhibits Le Chat's ever-present pageantry and nostalgia for debauched '20s-era European jazz men. Well done, gentlemen; I tip my hat and twirl my waxed mustache at you. (JCC)
Music To Your Ears
Solidly built, loudmouthed and quick to strike, Leeches of Lore's self-titled album is a tempest brewing. The guitar-and-drums duo likes its thrash metal with a little cowpokery, and the vocals are of the voice-destroying-scream variety. The breakneck pace is brought down a notch on occasion, but before you know it, the speed is cranked back up. The crashing waves of psychedelic spaced-out guitar break hard against a bedrock of sturdy metal. Leeches of Lore proves two is all the company you need to start a hard rock riot. (SM)
Music To Your Ears
Cheers to drone and distortion! Jeers to me for not getting my hands on this EP until December. Basically, Mei Long has everything I want in a band: A post-punk sea of psychedelia, pop enough for repeated listening (which is required because it's only four sweet songs long), fastened to a valiant and pleasingly tactile DIY aesthetic (fibers from the red velvet phoenix glued to the album cover are getting on my computer). I can't wait to hear what Mei Long does next. (JCC)
Old Man Untitled

What the hell is Old Man? For one thing, it's probably not a band that you've caught live recently. A couple years back, the trio recorded these 15 tracks before breaking up. But it wasn't until 2008 that the now dismembered Old Man released an album. Fast like surf and hardcore with flames of metal licking its feet, this crass, ancient ass dances country and screams like a polka-loving redneck with a nail in his foot. After all that hopping around, he never lands where you think he's going to, lurching into ever more unexpected spaces. (MD)
Music To Your Ears
Radio-active, baby—this recording has been getting a lot of airtime on local stations, and for good reason: There's nothing like it anywhere in the universe. Bass/vocal combos have been around for a time, but seldom is the bassist playing the tuba or didgeridoo—and doing it with the swinging suppleness of Mark Weaver, who keeps the music so rhythmically alive. Then there's the innate theatricality of Patti Littlefield, whose vocals bring a 3-D drama to originals and standards alike. The material ranges from the noir swing of "Small Day Tomorrow" to the goose bump-generating live quartet recording of "Ode to Billie Joe" (with guitarist Lewis Winn and drummer Cal Haines) to a lighter-than-air version of "Jitterbug Waltz." (MM)
Suspended Prelude to Indignance
Chan's drums thunder, Mandy's guitar brings power and melody, and Mimo unites them with bass and conviction-filled testament. So, too, are united all metalheads who witness this CD. This true metal could have been recorded 20 years ago, and these hooks draw the '80s and today together, closing the wounds of history. If the multiple thrashgasms leave you sore, then all the more reason to put
Prelude to Indignance
into your daily neck training regimen. (JM)
Music To Your Ears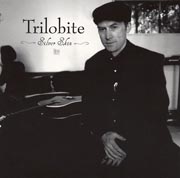 Cool to the touch, these ethereal melodies are stocked with acoustic guitar, melancholic strings and grumbled vocals. The lyrics are short stories of death, greed and pain told in a matter-of-fact tone. Quiet, but forceful, with an immaculate sense of lyrical timing, Trilobite's folk-Americana flutters in the air but always stays close to the ground. (SM)
Music To Your Ears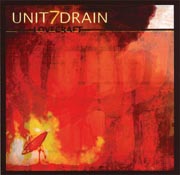 When you first press play on Unit 7's disc, you may find yourself standing outside a concrete bunker, the band locked behind feet-thick walls playing its pulsing heart out. Fuzz and gorgeousness seep under
LoveCraft's
doorjamb. Strong-arm the volume knob to the right. This is how you get inside. The mood is dark in the corners of the bomb shelter, but oil lamps flicker steadily. Unit 7 Drain's songwriters understand well that you can't make shadows unless you have a little light. (MD)
We Were Born as Ghosts Brightly, Brightly, and with Beauty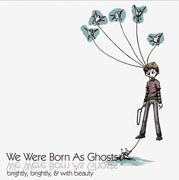 We Were Born as Ghosts eats epic songs for breakfast. Cyclonic gusts of waggling guitar and deeply involved drums swallow houses alongside a dusting of synth and breathy vocals. The band repeats a melody enough to get it tangled up in your head. Then the guitar blasts off, leaving you to wave from below as it exits the Earth's atmosphere. One listen to the album will have you bombarding We Were Born as Ghosts with MySpace messages, begging the band to play more Albuquerque shows. (SM)