"Metal Guru, is it you?/ Sitting there in your armour plated chair/ Metal Guru, is it true?/ Metal Guru, is it true?/ All alone without a telephone/ Metal Guru could it be/ You're gonna bring my baby to me/ She'll be wild you know/ A rock 'n' roll child/ Metal guru has it been/ Just like a silver-studded sabre-tooth dream/ I'll be clean you know/ Pollution machine/ Metal Guru, is it you?"—"
Metal Guru
" written by
Marc Bolan
and performed by
T. Rex
In just a few, well-enunciated lines, Marc Bolan sums up the nature and procession of rocanrol music from sometimes lonely and metallic undertones to dreamlike transcendence of reality. We should all be so lucky, so clean—so like a sonic pollution machine—as we trip the light fantastic at this week's conglomeration of concerts. Here we go; it'll be wild, you know.
Show Up! Thursday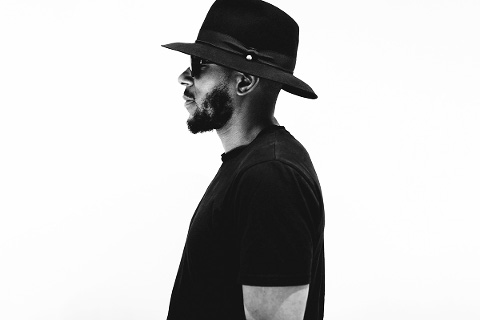 Courtesy of artist
Yasiin Bey
aka
Mos Def
slides into the Ballrooms of Mars—I mean the historic
El Rey Theater
(622 Central SW)—on Thursday, April 9, bringing an entourage that reps the best hip-hop nation has on offer. His mates on the Black On Both Sides tour include Black Milk and The Reminders. Besides being an essential voice in the development and subsequent exposition of the underground sound, Bey has substantial interest and influence as a cultural observer and commentator—a much finer avocation than Ice-T's gig on "Law & Order: SVU." Mos Def's contrarian views on the state of America are as sharp as his flow; both are informed and buoyed by the thunderous, unrelenting rhythm of urban experience.Curtis Cross goes by the moniker
Black Milk
and comes straight outta Motor City. Influenced by J Dilla, his work stands in stark contrast to fellow Detroit icons like Eminem and Obie Trice. Like Dilla, Cross' produce reflects a deep reverence for soulful East Coast art-rappers like De La Soul and A Tribe Called Quest.
The Reminders
' purposely indeterminable, fluctuating genre has roots in both European and American aesthetics. The French flow, polyrhythmic recollections and soul-soaked sensibilities of Big Samir and Aja Black are badass, and their commitment to social justice is even badder; both are global in scope. Jordan Miles and DJ Ohm open this 18-plus peregrination to pure goodness, and it'll only cost you $35 to get into the El Rey's spacious environs for this 8pm show.
Show Up! Saturday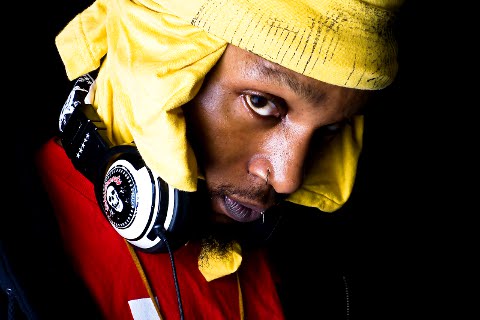 Courtesy of artist
As a howling wolf (UNM alum) who's no square-in-corkscrew-hair, I've long taken an interest in the university's spring outdoor music festival UNM Fiestas. Back in the day, I'd savor the opportunity to spend a day listening to local and national acts while sitting on the periphery of a sunny, verdant Johnson Field. Party bands were big in those days, and Joe "King" Carrasco and the Crowns were often atop the bill, gold diadem and all. Nowadays, it's very different but also strangely the same. The 2015 iteration of the Fiestas happens on Saturday, April 11. Quintessentially quirky, crazy-cool DJ Carnage headlines wise and wigged-out supporting acts like Del the Funky Homosapien and Slow Magic.
DJ Carnage
is Diamonte Blackmon. His grooves are deep and janglingly glitchy, incorporating hip-hop, trance and trap in a subtly transgressive subgenre of EDM that's best absorbed during a partied-out reality. That vibe will be in full effect at UNM Fiestas, but it's also present during deep REM sleep and lovemaking sessions.
Del the Funky Homosapien
, a legendary voice in West Coast alternative hip-hop—who's likely a visitor from another planet or perhaps even the 31st century—ought to be your main man because his rock-steady studies of life among humans absolutely rock the house. Noted as a lyricist for Ice Cube's early outfits, a contributor to cartoon rock gods Gorillaz and the originator and perpetrator of some the universe's deepest flows, Teren Delvon Jones' heart beats hip-hop.Regal regalia was a de rigueur accoutrement of '80s party rock. Decades later, masks often accompany excursions into the world of the musical fiesta.
Slow Magic
is certainly enigmatic by those standards, but the dude totally has a gift for laying out elusively ambient, serene tuneage. Other notorious acts at this year's party include local synth-rockers
Ugly Robot
and boundless dirty jazz proponents
Le Chat Lunatique
, plus Austinite glam space-rockers Sphynx, whose potential for IDM mischief is vast.UNM Fiestas at Johnson Field kicks off at 1pm and proceeds until well after dark. Carnage takes the stage at 8pm. As the official press release notes, admission to Fiestas is free and open to the public. But keep in mind that alcohol, smoking, drugs, dogs and coolers are all strictly verboten. Parking will be difficult that day as many events happen on that part of campus. We suggest parking in the Yale Parking Structure south of Lomas. For more deets on Fiestas, call ASUNM Special Events at 277-5602.
Show Up! Tuesday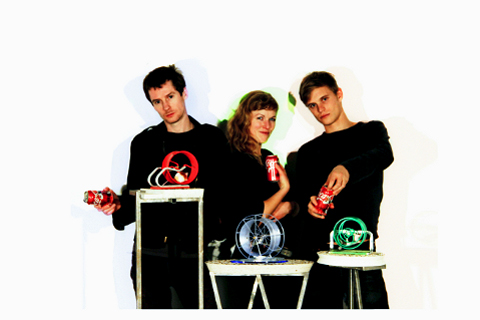 Courtesy of artist
With the universe reclining in your hair, rest up for a couple diurnal rotations; then bounce on over to
The Tannex
(1417 Fourth Street SW) on Tuesday, April 14, for a performance by Austin, Texas, indie-rock popsters Pollen Rx. A triad composed of bassist/keyboardist/vocalist Maud Morgan, guitarist/vocalist Ben Hirsch and drummer Andy Palmer,
Pollen Rx
creates music that's intrinsically danceable but also populated with grit and game.
Mauro Woody
is one of our burg's most talented and productive singer-songwriters, and her local influence spans genres ranging from folk to experimental noise. Woody is also featured in the evening's sonic program, as is a new ensemble known as
Italian Rats
. This all-ages recital of fair bones and wild winds costs only five bucks, and it begins just as the sun retires at 7:30pm.
Show Up!
I saw
a video of T. Rex performing "Metal Guru"
on YouTube. It was recorded in December 1972 for a TV show on the Beeb called "Top of the Pops." Everyone in the video looks fresh and vital except for Marc Bolan, whose wan visage verges on the vampiric. That's too damn sad for words, but it has nothing to do with the fact that this week's kickass concerts are bound together by a spirit of timeless beauty bestowed on rock culture by visionaries like Bolan. Like this week's offerings, and despite his "Ballad of a Thin Man"-esque ennui, he's still quite outta sight.