When the folks who book the Music in Corrales series approached Grammy-nominated, world-traveling jazz trumpeter
Bobby Shew
to open their 25
th
anniversary season, Shew was happy to accept. First of all, no flying: He can practically walk from his house to Old San Ysidro Church in Corrales, where the concerts are held. Second, he could work with Grammy-winning L.A. pianist/vocalist/composer
John Proulx
(rhymes with Shew) again. The two of them established a good rapport when they fronted a tribute to Chet Baker for the series a couple of years back, and they could team up once more with bassist Michael Glynn and drummer Cal Haines.But what to play?"When I play for the general public rather than a jazz audience … I'm always trying to sell the music a little bit, trying to convince people that jazz is not ugly, bad music," Shew says. One way to do that is to play music that people are familiar with. That makes it easier for the uninitiated to understand and appreciate what the jazz artist is up to, he says.American audiences are overwhelmingly familiar with music from Walt Disney movies. "I don't think I could run into anybody on the street who didn't know the older Disney stuff. 'Whistle While You Work,' 'Heigh-Ho,' 'Someday My Prince Will Come,' 'When You Wish Upon a Star'—those kind of things are not only children's music, but they're designed for the child in all of us."So Shew proposed, and Proulx agreed to, an evening of Disney tunes.
Now What?
When Shew saw the Disney fake book—a collection of sheet music with the basic melody, chords and lyrics to songs—he thought, What have I done? The book is over an inch and a half thick, with hundreds of tunes from the '30s on.So Shew and Proulx, a thousand miles apart, began the process of independently working their way through the fake book at the piano, tune by tune and choosing the songs they wanted to do. Once they had whittled the list down to 20 or so they could agree on, they began to work on arrangements.
New Takes on Old Tunes
Because Proulx will be singing a number of the songs, he's taken on a hefty share of the arranging. He was already familiar with much of the material, thanks in part to his 4-year-old daughter, and in part because several of the tunes have already entered the jazz repertoire. "So many of these songs have been done a lot," says Proulx. "The challenge for me was how to make them sound fresh and interesting."The two shared the arrangements long-distance, and over several months, the collaboration produced a varied program that should deliver a few surprises. "We're going to take some of these songs that are normally done one way, and kind of mix them up," says Proulx. "For example, we're going to do 'Supercalifragilisticexpialidocious' as a samba."Shew plans to sing a couple of tunes as well. "I hope people have a tolerant ear," he says. He also promises a surprise or two that will demonstrate "we don't take ourselves so seriously that we can't have fun."
Jazzed: Music In Corrales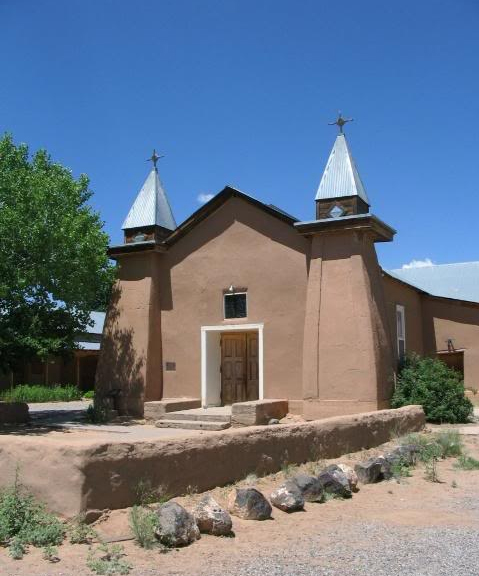 For 25 years, determined eclecticism has been the theme at
Music in Corrales
, a nonprofit organization that prides itself on its widely diverse musical programming and its beautifully restored performance space, the desanctified Old San Ysidro Church. Check out the silver anniversary season at musicincorrales.org. There's something for every taste, but the church's limited seating makes it advisable to get your tickets well in advance.