On this live release, the funky quartet—Greene (saxes), Damian Espinosa (piano/keyboards), Marc Piane (bass) and Steve Corley (drums)—showcases five originals, along with Kenny Dorham's "Blue Bossa." Although the quality of the writing is high, the entire group seems overcareful on its own tunes. Greene's solos tend to hoe the same row, though he delivers some nice surprises and can shake a simple rhythmic idea into deep significance. Albuquerquean Espinosa's compositions and performance add depth and variety to the proceedings. The group just smokes the Dorham tune, and you wonder why the players couldn't let it fly that way on their material.
GrŽgoire Maret GrŽgoire Maret (eOne Music)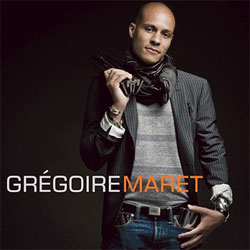 It's not so much his stunning virtuosity on the harmonica or even his irrepressible musicality that makes Grégoire Maret one of today's most sought-after sidemen. Rather, it's the open, childlike quality of his playing—the uninhibited immediacy and joyfulness in every note—and it's all ever-present in his debut album as a leader. Though the meticulous production at times threatens to stifle the proceedings, Maret's exhilarating performances on tunes from Metheny, Nascimento, the Gershwins and others, as well as on his own spacious compositions, liberate the music from the overly managed atmosphere and invigorate the ear.
Jonathan Blake The Eleventh Hour (Sunnyside Records)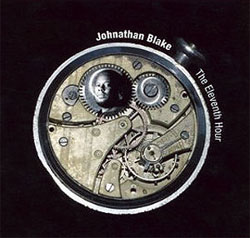 On this in-demand drummer's beautifully produced debut as leader, you'd expect tricky time signatures and a commitment to forward motion, and Blake does not disappoint. But his sophisticated compositions, with strong melodic conceptions and emotional depth, also allow vertical exploration. With Jaleel Shaw (alto), Mark Turner (tenor), Kevin Hays (piano / Fender Rhodes) and Ben Street (bass), Blake has assembled a disciplined but adventurous group that knows exactly what to do with this music. Several impressive guests appear, including Grégoire Maret, Tim Warfield and Robert Glasper, as well as trumpeter Tom Harrell, who takes impeccable turns on his "Blue News" and Blake's "Time to Kill."