Leon Russell
made friends with the piano at 4 years old. Unlike many childhood friendships, the passage of nearly seven decades finds the pair's bond stronger than ever. In his late teens, legendary multi-instrumentalist, songwriter, session player and solo artist Russell relocated from Tulsa, Okla. to Los Angeles. A star was ultimately born. See American artist Russell, along with 17 other acts—ranging from Ukrainian "ethno-chaos" act DakhaBrakha to Mexican electronica quintet Kinky to Sierra Leone's Refugee All Stars—at this year's ¡Globalquerque! on Friday, Sept. 20 and Saturday, Sept. 21 at the National Hispanic Cultural Center (1701 Fourth Street SW). Unless you've taken advantage of advance specials, an adult two-day pass costs $64 and one day is $37; passes for children under 12 are $19 for one day or $32 for two. For more info, visit:
globalquerque.org
.
Ledger Lines "Rapture" In The City Different


If you haven't heard,
Blondie
is back. The iconic new wave, dance-rock band, fronted by the inimitable Deborah Harry, reformed in 2011 to release full-length album
Panic of Girls
; their next release,
Ghosts of Download
, is scheduled to drop in November. And seminal LA punk-rock band X never left the stage. Sure, there's been a hiatus or two and a focus on The Knitters here and there, but the arguable stars of late-'70s music documentary
The Decline of Western Civilization
apparently still dig performing as much as we thrill to the resulting concerts. On Monday, Sept. 23, both Blondie and X perform at a benefit for the Española Valley Humane Society at the Santa Fe Opera House (301 Opera Drive, Santa Fe). Tickets
range from $32 to $86
, and the concert kicks off at 7pm.
Ledger Lines Catch Some Wavves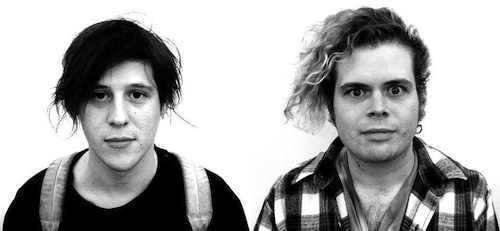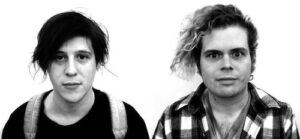 San Diegan surf-rock act
Wavves
is still relatively young, but with four stellar full-length albums under its collective belt, the beachfront band is already making so-called waves among its mainstream contemporaries. Their latest,
Afraid of Heights
, finds the foursome still embracing its SoCal-sound-meets-humid-grunge roots—think Weezer meets Nirvana—but the album takes as much inspiration from Brian Wilson as it does from Dave Grohl. Wavves' 2013 tour stops in Burque on Tuesday, Sept. 24, at Sunshine Theater (120 Central SW). Austinite rock trio The Angel Babies open. Advance tickets are $18, and fans aged 13-and-over are cordially invited. The show kicks off around 8pm.