If you grew up country in the '80s or early '90s, the mother-daughter musical duo called The Judds needs no introduction. Then again, if you watched the Oprah Winfrey Network in the past four years, you also probably know all about these flame-haired familial songbirds; they starred in a reality show named for themselves in 2010. The younger Judd has carved out a solo niche for 15 years. With the formation of
Wynonna & The Big Noise
, Wy finally gets the chance the play all those songs her mom didn't approve of. Wynonna's husband, Cactus Moser, serves as bandleader and producer, and the band's name originated with Cactus' son's description of Led Zeppelin. Hear the Big Noise at Freedom 4th on Friday, July 4, at
Balloon Fiesta Park
(5500 Balloon Fiesta Pkwy.) from 8 to 9:15pm. This
all-ages concert is free
, and it ends with a mess of fireworks.
Music To Your Ears Folklore À La Colombia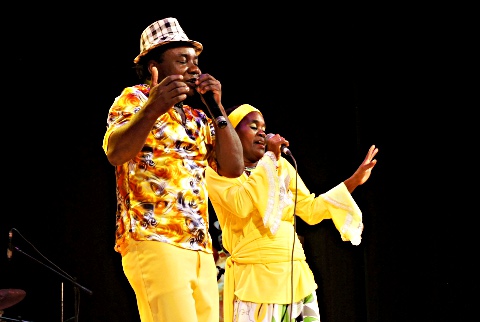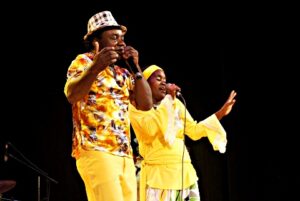 Courtesy of artist
Here in the US, death is an increasingly isolated, sanitized and medicalized experience. It's fairly rare for a loved one to die at home these days. From caring for the dying to burying (or cremating) the body to hosting funerals—increasingly framed as celebrations of life—our relationship to death has lost essential immediacy and intimacy alongside technological advancement. Founded in 1905,
Las Alegres Ambulancias
is a band of the Afro-Colombian
cabildo
/
lumbalu
tradition, wherein drummers and singers mediate the struggle between Death personified and the loved ones of the recently deceased. The acclaimed Colombian group performs at the
National Hispanic Cultural Center
(1701 Fourth Street SW) on Sunday, July 6, at 7:30pm. Tickets for this
all-ages concert are $17 in advance
, $22 the day of the show and $7 for kids under 15.
Music To Your Ears Glass Menageries' Return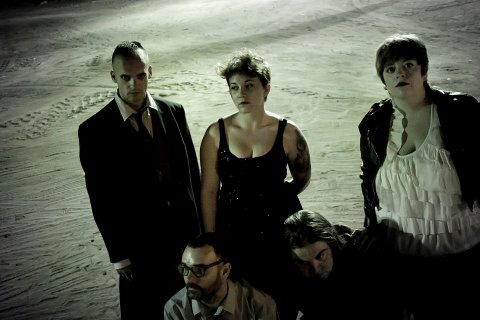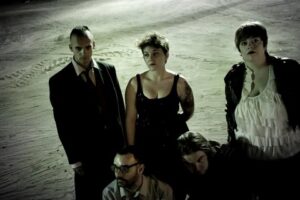 Mark Castillo
If you're a longtime reader of this publication—specifically the music writing of Captain America—you're already in on the not-so-well-kept secret of the
The Glass Menageries
. The literary-minded, inspired dream-pop band returns from hiatus to host a benefit for one of its own. Raising funds for classically trained pianist and drummer Christian M. Newman's travel fund brings The Glass Ms back to the stage at
Low Spirits
(2823 Second Street NW) on Tuesday, July 8, at 9pm. And this is one fundraiser worth its glitter-infused pink Himalayan salt as it also features a performance by Anna Malés (featuring Gena Lawson, Joe Hay and Newman), left-field pop by Shoulder Voices and the "bomb bass noise rap" of Bigawatt on its lineup. Check out an evening of exciting, transcendent music at this 21-plus gig. Admission is
only $5
.