Peace Talks Radio, a nonprofit organization devoted to bringing the world peaceful dialog is, like many of us, having a hard go of it in this economy. To continue his good work, producer Paul Ingles found a rocking way to gather funds—hold a raffle featuring a covetable "Peace Guitar" as its grand prize. The acoustic cherry wood instrument up for grabs is autographed by Bonnie Raitt, Lyle Lovett, Shawn Colvin, Roberta Flack, Taj Mahal, Leo Kottke and others, with additional John Hancocks to come. Raffle tickets go for $20, and there are 20 other prizes up for grabs including autographed color lithographs and CDs. Plus, even if you don't win, you'll be rewarded with the satisfaction of being altruistic and promoting altruism, too. For more on Peace Talks Radio and the raffle, visit
goodradioshows.org
.
Music To Your Ears Congratulations Poema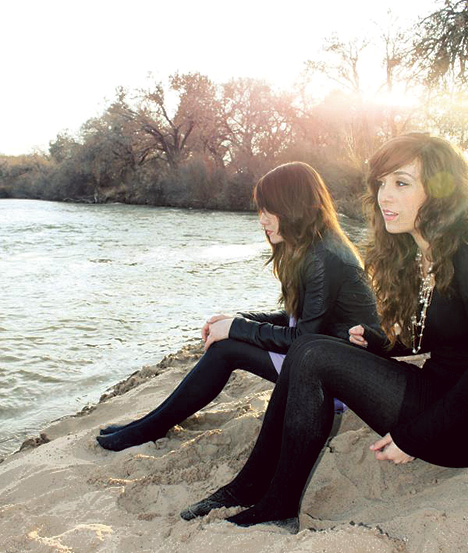 Albuquerque-based teenage acoustic pop act
Poema
was recently picked up by Seattle label Tooth & Nail Records (which is distributed by the EMI Christian Music Group). Word is the label was so enamored of the ethereal sister team's master recording that on Tuesday, Feb. 16, they released the song "2 AM" as a single. Kudos, lovely ladies! Listen to Poema's music at
myspace.com/poemaofficial
.
Music To Your Ears More Musica In Monterrey, Mexico
Last week I reported on MtyMx
, a three-day, post-SXSW arts and music festival in Monterrey, Mexico. Well, it appears there is also a
pre
-SXSW festival in the same city called Festival NRMAL. The show will be held on the grounds of Alianza Francesa de Monterrey on Saturday, March 13. Performers include
Yacht
,
Daedelus
,
Nite Jewel
,
The Death Set
,
White Rainbow
and dozens more from places like Argentina, Spain and, of course, Mexico. Tickets are only $23 at the door but are cheaper if you buy them in advance. Get them at
festivalnrmal.net
. Viva!