"Tony went to fight in Belfast/ Rudi stayed at home to starve/ I could make it all worthwhile/ As a rock and roll star/ Bevan tried to change the nation/ Sonny wants to turn the world, well he can tell you that he tried/ I could make a transformation as a rock and roll star/ So inviting, so enticing to play the part/ I could play the wild mutation/ As a rock and roll star/ I could do with the money/ I'm so wiped out with things as they are/ I'd send my photograph to my honey and I'd c'mon like/ A regular superstar"—
"Star"
by
David Bowie
from the album
The Rise and Fall of Ziggy Stardust and the Spiders from Mars
I'm willing to wager heavily on the hypothesis that—at some point in their lives—the bearers of western culture, meaning you and me, dreamt a rocanrol dream. In that way, a plumber's helper becomes a Stratocaster (albeit a messy, shit-encrusted one); a cubicle at work transforms into a fancy grand piano. That clipboard you're holding while taking inventory at the local pharmacy would make a fine bass; your desk full of pencils, a collection of well-used drumsticks. But most of us aren't going to make it further than that. Dream as we might, rock stardom will remain out of reach. That's fine because the music never stops in these parts. So put down that damned air guitar for a night or two; visit a venue and become a regular superstar. You'll have plenty of time to dream about what you've seen (and heard) afterwards.
Show Up! Friday
Tonight, as I was walking my vicious, 16-year-old pit bull through Ridgecrest, my neighbor with NRA stickers, a beat up Chevy Suburban with fog lights and George Jones blaring on the radio stuck his head out the window and warned me not to let the dog pee on his perfect lawn. As I wandered away in a befuddled daze, I wondered what he thought of the raging rock concert venue a couple blocks up the road. I guess I'll find out on Friday night, June 5, when
Duke City Sound Stage
(2013 Ridgecrest SE) welcomes rockers
Buried As Thieves
and
Co-Op
to their humble environs.Arizona's Buried As Thieves focuses the noisome energy of longtime collaborators Sam Hughes and Jeremy Tabor into an industrially defined torrent of hard rock augmented by crunchy guitar leads and provocative vocal outbursts. Awesomely angry and alluring in execution, Buried As Thieves doesn't appear to be equipped to take prisoners. Co-Op, another set of hard rocking dudes from Phoenix, features a rhythm section comprised of the notorious Savale brothers (Mark and Scot) in unison with lead guitarist Court Stumpf. And get this, their front man, Dash Cooper, is the son of Alice fucking Cooper. These guys do raunchy blues rock right,
sabes
?
Modus Operandi
,
Voice of December
,
The Concept
and
Déjà Vu Again
fill out a bill practically guaranteed to raise the roofs of the Ridgecrest subdivision, much to the chagrin of my allegedly right-wing neighbors. Tickets for this all-ages invitation to curiously compelling chaos and confusion will cost ya 10 bucks, and the show commences at 6:30pm.
Show Up! Friday & Saturday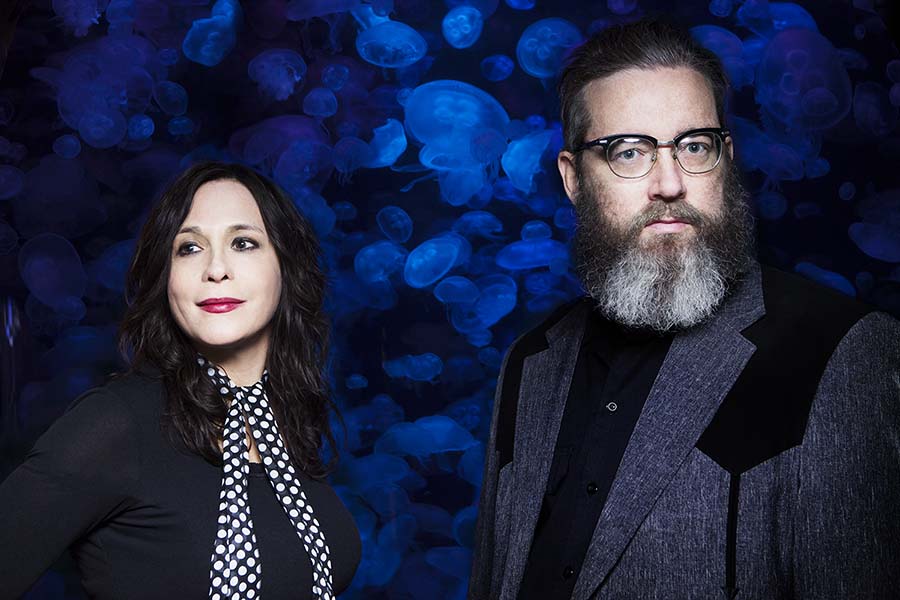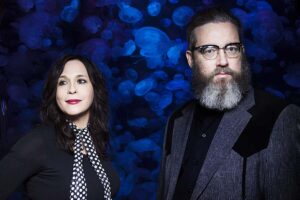 The
Albuquerque Folk Festival
kicks off at the
Anderson-Abruzzo Balloon Museum
(9201 Balloon Museum NE) on Friday night, June 5, with a benefit performance by Irish-American troubadours
Solas
. Led by one of folk's formidable voices, Karan Casey, Solas intend to set the tone for the fun and folksy gathering following on Saturday, June 6. This special opening event, sponsored by AMP Concerts serves to clear a path for the plethora of plucking and polyphonic playing pre-eminent as the festival progresses. Admission is $22 in advance; $27 the day of the performance, available through holdmyticket.com.With an outrageous number of notable local folkies filling the program, the day and night of music planned for Saturday should provide a wholesome dose of naturally derived, acoustically pure medicine for participants of all ages. There'll be four stages to take care of your musical needs; three named after New Mexico mountains (Sandia, Jemez and Mt. Taylor) as well as an "Unplugged Outlet" where folk comes naturally.Performers include
The Rebbe's Orkestra Klezmer Band
, an awesome ensemble fronted by guitarist Randy Edmunds and backed by longtime Burque folkistas Barbara Friedman, Beth Cohen and rock star slash Animal Opera agent Debo Orlofsky. Additionally, the mysteriously ferocious tuneage of Albuquerque's
Zoltan Orkestar
will be available for mass consumption. The pinnacle may well be reached though, when headliners
The Handsome Family
(that's right, Brett and Rennie Sparks) take the stage to destroy whatever notions you had about Americana with their darkly informed and classically educated take on the matter.I could go on and on about the musical goodness that will emanate from this folk fest thingy (did I mention master banjo-ist
Wayne Shrubsall
and
The Adobe Brothers
—they're playing too), but you get the idea. An all-day pass costs $15 in advance, $20 on Saturday. And for Crissakes, it's only $5 for humans between the ages of 12 and 18. So, like, be there. Or be square.
Show Up! Monday
Wow, after that rock explosion and folk implosion, you're gonna need Sunday to rest up for the compulsion you have to visit hip-hop nation on Monday night, June 8, at
Launchpad
(618 Central SW). That evening, there will be a recital of the highest order performed under the rocket's red glare when
Afu-Ra
touches down. The underground rapper will no doubt bring his favorite chess set to town as he lays down his formidable flow against the Bosque backdrop just west of Launchpad.Although Ra (the rapper not the sun god, silly) is heavily indebted to East Coast, hardcore aesthetics for his presentation and raw, rumbling sound, he has consistently dared to push the genre out of its normative brutality toward the deep underground. Ra's done this by infusing his work with words that reflect a spiritual bent, making use of innovative instrumentation and arrangements that give a knowing nod to West Coast experimentalism and melody.New Mexico hip-hop army
Dezert Banditz
as well as
Andromeda Exiles,
Definition Rare
,
Giz
,
Cyrogenik
,
Info One
,
Po.10.Cee and DJ Clout
fill out a programme designed with you, the listener, in mind. This 21+ bomb costs a 10 spot and goes off at 9pm, after the doors open at 8.
Show Up!
How's this: I'm so wiped out with things as they are, I'll dream of being a star. Then, I'll probably go to a show. Care to join me in that transformation?