Who's in a bunker?/ Who's in a bunker?/ Women and children first/ And the children first/ And the children/ I'll laugh until my head comes off/ I'll swallow till I burst/ Until I burst/ Until I… "Idioteque," by Radiohead from the surprisingly evolutionary album,
Kid A
.Though summer's light has divined a brightly spectacular path into greenery,good temperatures and great jams, it's still dark. The recent passage of the health care reform bill by the US House of Representatives has cast a pall of sorts on an otherwise celebratory season. As citizens we have every right and reason to worry that essential accommodations are on their way to being stripped from our retinue of rights. Ahead of us, a Congress hellbent on partisanship of the worst sort is busy, trying to return us to a time when decent healthcare was a privilege and not and essential part of our national identity.The thing is, you can't just dance away troubles like this. But you can take action. Contact your senatorial representatives immediately and tell them that enough is enough, that you fully expect them to halt this nonsense when it comes their way in a few weeks. Even though they're both Democrats, it's important to remind them that we unequivocally stand behind their efforts to thwart Trump's evil plans.
Martin Heinrich can be reached in D.C. at (202) 224-5521
; his counterpart,
Tom Udall is at (202) 224-6621
. When you've done your civic duty, we promise you can resume all your otherwise scheduled, playful activities—feel free to listen to and dance the night away to the following damn good diversions for instance—keeping in mind that if we're to make it past those awful first 100 days, it's gonna take a village.
Show Up!: Thursday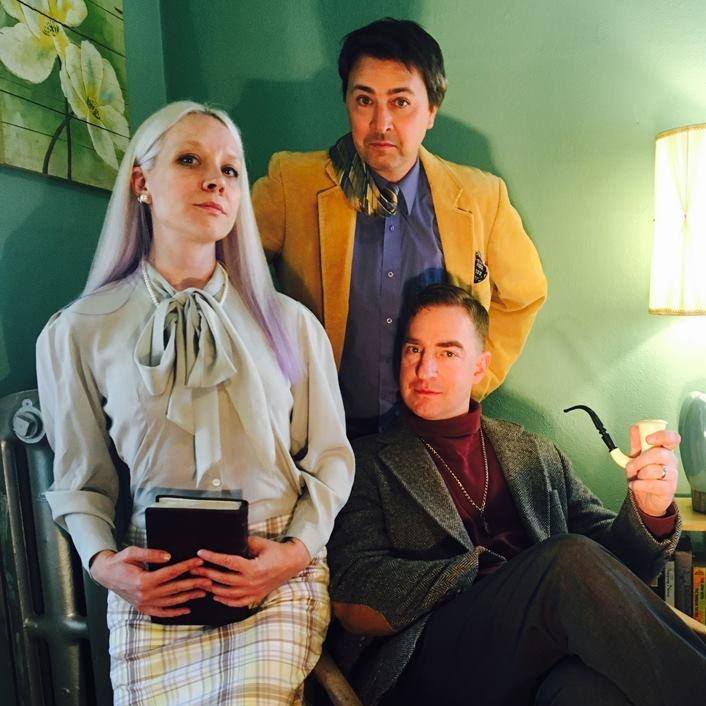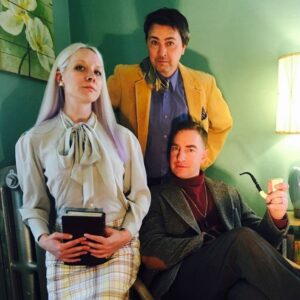 Via Facebook
Launchpad
(618 Central SW) provides a super-cool way to combine political engagement with live, aural activity on Thursday, May 11, when the venue hosts a fundraiser for local K-12 arts education programs. As you may know,
La Tejana
recently shot down a balanced budget proposed
by our state's legislative body, in the process vetoing many bills that would fund K-12 education efforts. A special session will be needed to sort out our state's budget and commitment to public education, so it's no wonder local individuals and businesses are looking into alternative funding. Listeners with a progressive bent can get in on the action by attending a concert that includes local luminaries like space jazzmen
Pink Freud
and poptastic punk rock purveyors
Full Speed Veronica
(Malcolm June, Matt Worley and Sarah Meadows).
Roadside Dwellers
and
Quietly Kept
open the foray into fine arts funding. Contributing to this worthy cause will only cost a Lincoln. Doors are at 8pm for this 21+ educational event.
Show Up!: Friday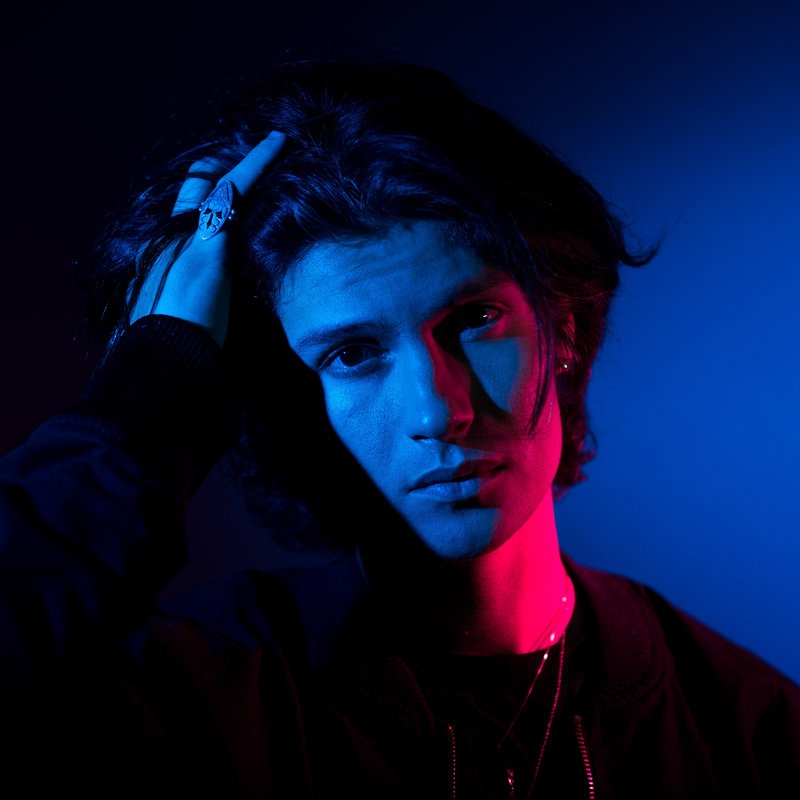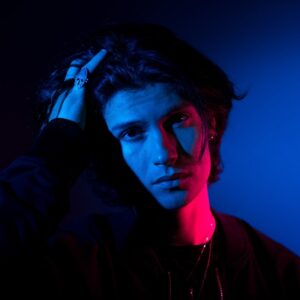 courtesy of the artist
As the apparent evolution away from rocanrol continues its phat and fresh discourse among the youth of the American tribe, it becomes clear that the phenomenon may be witnessed at all levels of culture, including the one that forms, frames and describes Burque, in all its diverse musical glory. One of the stories I keep hearing concerns local lads rising to the call of hip-hop nation, taking their battle to the streets and then kicking ass all over the local scene. In one new variation of that narrative, check out
Jet Hundreds
. Dude will be performing at
Outpost Performance Space
(210 Yale SE) on Friday, May 12. Born Hunter Littlebird—up north in Santa during the mid '90s—Hundreds incorporates nods to Native American musical tropes, tales of high desert urban experiences and a leisurely flow in melody-conscious mixes that are deliriously def, demonstrating an increasing confidence in his craft and the studio from where his art emanates. Admission ranges from a Hamilton for general admission to $25 for a VIP ticket that includes a CD and photo with Jet. Kid Official and Mitchsimply provide support for this 13+ view from the center of a new universe where it's okay to rap but roguish to rock.
Show Up!: Saturday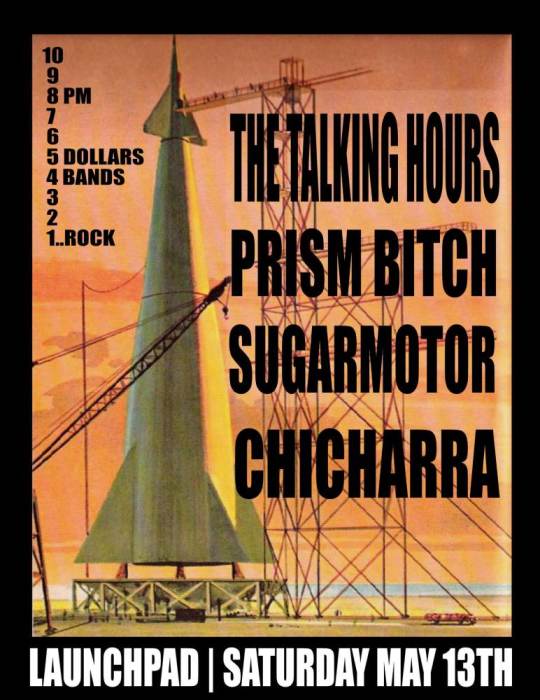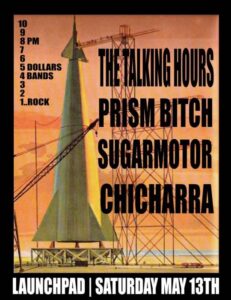 Posters make for great propaganda. If I really was an agent of agitprop, I'd tell you to make a sign that said, "We're Not Going to Take It" and listen to The Who's
Tommy
over and over whilst you await the next great protest march. Instead, being ultimately devoted to music as it were, I'm going to urge you to check out the poster for the show happening at
Launchpad
(618 Central SW) on Saturday, May 13. After you admire its graphic grandeur, blast yourself on over to the venue to hear some of the best bands this military outpost in the desert has to offer. Before you strap yourself in, I'll tell you a bit about them, so that when you touchdown, you'll be ready to rock. First
Chicharra
: Three bassists with ample and absolutely mesmerizing abilities (Mauro Woody, Monica Demarco and Marisa Demarco) and two drummers (John Butler and Henry Hutchinson) make for more than just an insect-mimicking, bone-permeating buzz. These five take what others might have grounded in novelty and turn it into high flying art. Second,
Prism Bitch
: Their continued rise to the top of Burque's rocanrol heap is loud, luscious, louche. Further: Mauricio Paez and Karie Morgan, AKA
The Talking Hours
, provide the sort of reality-rattling, bare-bones rock that rushes through the ears and straight to the heart in a transgressively winsome way. And then: Fuzzy power trio
SugarMotor
(Adam Saidel, Chris Moffat and Justin Curtner) will totally freak you out with their three-headed approach to the genre. For $5 and a 21+ ID, how can you refuse? I'd didn't think so. Here's your space helmet; liftoff is at 9pm, fellow astronauts.
Show Up!: Monday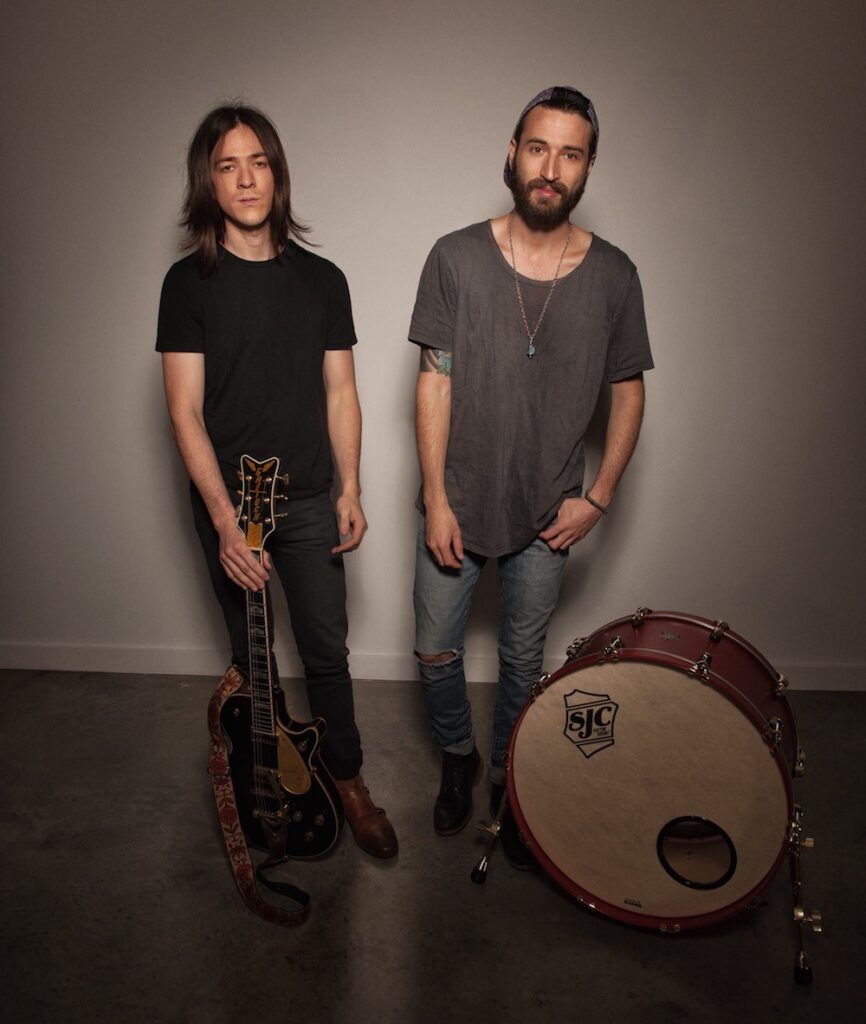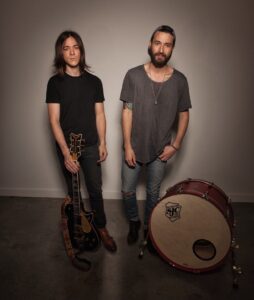 Courtesy of the artist
Let's pretend Sunday didn't happen at all. I, for one, plan to sleep through that day so I will be rested up and ready to go for more political play-making come next week, when I'm sure the outrageous behavior of the current administration will continue. Just kidding. Sorta. Anywho, I'm really planning to rest up so I can take a trip down to
Burt's Tiki Lounge
(515 Central NW) for a gig by
Deaf Poets
, a rocanrol duo from Miami, Fla. I like their take on the form. It's snake-like, tough and slithery with satanic references and everything. Serio. Their music has the drone of deep underground rivers combined with crashing thunder overhead, all played with panache and an attention to casually phrased, super serious lyricism that make for a rock experience that is somewhat surprising. That's because it comes from two dudes, and not a whole goddamned rocanrol orchestra. They're touring their new recording around the states. It's called
Lost in Magic Cit
y, and yeah they're worth your time, especially if you've been otherwise disappointed in the simple, smooth and self-absorbed direction taken by some artists of late. It's always free to get into Burt's, as long as you are 21+. See you there around 9pm, but remember it's back to la resistance the following morning. Keep your lamps trimmed and burning, kids.