Italian experimental act
Father Murphy
—likely named for alleged child molester
Fr. Lawrence C. Murphy
or
William Burroughs' "character" in
Drugstore Cowboy
—began their career with drone-tinged psych-pop. Their latest EP,
Pain is on our Side now
, clocks in at 18 minutes and 32 seconds, but these four tracks (two are 6 minutes and 1 second, two are 3 minutes and 15 seconds) are intended to be played in tandem. Singularly, the work is spooky as hell. Arranged as Father Murphy intended, it's
terrific
in the traditional sense of the term: causing terror. Get your dark folk/post-punk psych tenebræ on at
Spirit Abuse
(1103 Fourth Street NW) on Friday, May 23. Local loa-creeping duo Summer Assassins, featuring John Dieterich (Deerhoof) and Raven Chacon (KILT, Tenderizor), opens. This real-horrorshow recital starts at 10:30pm, and admission is only $5.
Shows Up! Johnette's Rough Mix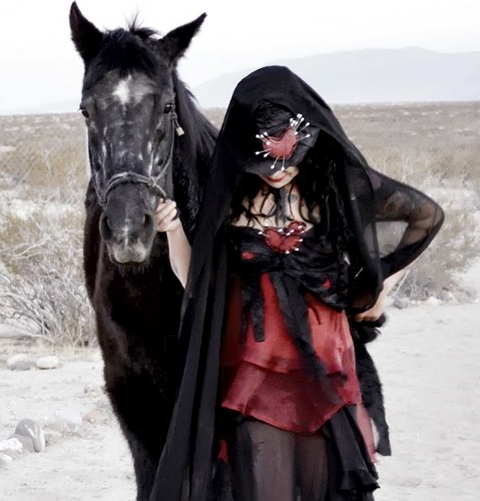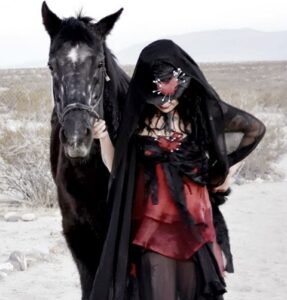 Courtesy of artist
I think in lyrics. My psyche is so permeated by pop culture that a truly original thought is unthinkable. So when I hear
"Johnette Napolitano,"
recovering-goth neurons fire: "There's a crack in the mirror and a bloodstain on the bed." But "Bloodletting (The Vampire Song)" and the rest of Concrete Blonde's catalogue aren't bassist/vocalist Napolitano's sole contribution; in addition to solo work, her oeuvre includes film composition, numerous sonic collaborations, literary endeavors (like the thoughts, songs and thoughts about songs in 2010's
Rough Mix
), desert sculpture and DIY horse rescue. Napolitano will undoubtedly grace fans with a few Concrete Blonde hits—probably "Joey" and "Mexican Moon"—but solo work and storytelling are the main attraction at
Outpost Performance Space
(210 Yale SE) on Monday, May 26. This all-ages show starts at 8pm, and tickets range from $26 to $30.