Kenta Henmi has been active in the local music scene since the early '90s, on and off. One of Henmi's projects, the
Jonny Cats
, formed in 1994 and purveyed surf beat-inflected cow punk. The band is reborn as a quintet, with original guitarists Henmi and Jon Reed, along with vocalist Adam Hooks, bassist Colin Dowell and drummer Andy Lutz.Henmi and company will open for
Koffin Kats
on Wednesday, Nov. 7. Henmi's doing double duty and will also perform in rock and roll outfit Glitter Dick at the show. Garage / punk rock crew Terry Schiavo Dance Party add to the riot factor.
Song Roulette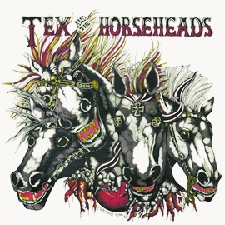 1) "Clean The Dirt" • Tex & The Horseheads •
Tex & The Horseheads
One of my favorite bands on most and / or every day, my favorite song written
ever
. By
anyone
. The line that echoed constantly in my brain when I wanted to break up with a girl was, "I need you baby like a pig needs slaughter / so if you really love me, you'd just go away." Oh, how I wished said exes were mind-readers. I guess I coulda just told them but—me being me—I wanted to turn them onto a cool band at the same time, so I made 'em listen to this song over and over and over again, hoping they'd get the message. They did. Also covered this song in many a band and even had the pleasure of Texacala joining me on stage to sing while playing in Austin years ago with the Blastamottos.
Song Roulette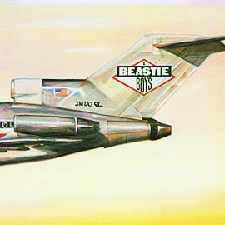 2) "Girls" • Beastie Boys •
Licensed To Ill
I like to be honest on first dates, so this is the first song I put on the first-date mixtape. Honesty
is
a good policy, right? This song is pretty self-explanatory, and it lets my date know where I stand so we can start up and finish off on the wrong foot. Yup.
Song Roulette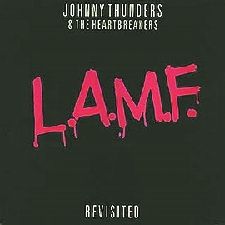 3) "I Love You" • Johnny Thunders & the Heartbreakers •
L.A.M.F. Revisited
You're god damn right: I love you, Johnny Thunders—like a motherfucker. So much so that I wrote a song for you called "Johnny T's O.D." Thunders is who I think I am, in my mind, when I play that trashy snot rock and roll that I do, not because I want to—and I do—but because I
have
to. My bandmate Colin understands this. If you need more clarification, come watch [Glitter Dick and the Jonny Cats] play like Johnny when we open for the Koffin Kats.
Song Roulette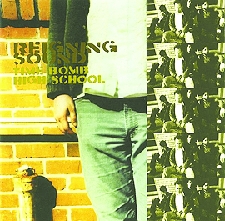 4) "Straight Shooter" • Reigning Sound •
Time Bomb High School
I want to thank Nate Daly of the Scrams and Fort Hobo for turning me on to this band. Garage rock and roll goodliness that picks up where The Drags—in their Keith years, of course—left off. Highly recommended for only those with fantastic taste in music. If you don't check 'em out, you're a dumb dummy.
Song Roulette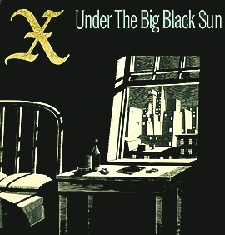 5) "Motel Room In My Bed" • X •
Under The Big Black Sun
This is my favorite song by X, as it turns out. Billy Zoom is also one of my biggest musical influences as a guitar player, a lot like Johnny Thunders is. Two of those jilted exes that I referred to in the first song knew how much this album and band meant to me, and ruined my autographed
Under The Big Black Sun
poster and vinyl record, after finally catching onto my "Clean The Dirt" message. Key my car, for fuck's sake, but don't burn my X poster or gouge an original X album. Jeez! No wonder I turned you onto Tex and the Horseheads.
Jonny Catswith Terry Schiavo Dance Party, Glitter Dick and the Koffin KatsWednesday, Nov. 7, 9:30 p.m.Launchpad618 Central Avenue SWTickets: $8, 21-and-overlaunchpadrocks.com