Even as you're listening to track 1 for the first time, you're looking forward to hearing this hybrid SACD/CD again. As satisfying as it is accessible, this collection of originals and two standards brings together four like-minded virtuosos whose common trademark is unforced elegance and eloquent understatement. Everything flows through the session's single microphone (no overdubs, no multitracking) as easily as springwater flows downhill. The easygoing cymbal-driven swing of drummer Cobb, the rhythmic punch of bassist McBride, the spidery harmonies of pianist Walton and the plangent tone of saxophonist Jackson come together in one of the year's best recordings.
Kenny Garrett Beyond the Wall (Nonesuch Records)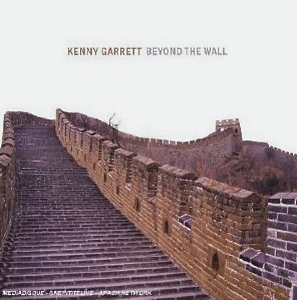 Alto saxophonist Kenny Garrett's
Beyond the Wall
, inspired by his first visit to China, is a CD you'll want to like, but it won't let you. With Mulgrew Miller (piano), Pharoah Sanders (tenor sax), Bobby Hutcherson (vibes), Robert Hurst (bass) and Brian Blade (drums), you get exceptional playing, but the repetitive compositional structures stymie movement and get downright annoying (e.g., "Qing Wen," a sort of musical Chinese water torture). Exceptions are the sublime ballad "Tsunami Song" (with Guowei Wang on ehru), the quietly intense "Kiss to the Skies" and "Calling," an homage to Coltrane's mid-'60s quartet, particularly McCoy Tyner.
Branford Marsalis Quartet Braggtown (Marsalis Music/Rounder)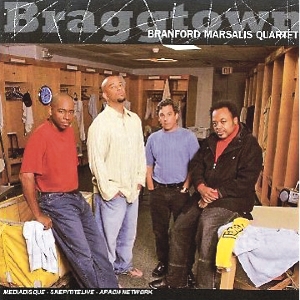 The Branford Marsalis Quartet—Marsalis, soprano and tenor saxes; Joey Calderazzo, piano; Eric Revis, bass; and Tain Watts, drums—has evolved into one of the most eloquent, mature and powerful entities on the jazz scene. Dedicated jazzers will find in
Braggtown
a high-intensity voyage over exhilarating, demanding seas of sound. Others will be bailing water as fast as they can. Every piece, particularly the ballads, fills the sails. From the opening challenge of Marsalis' "Jack Baker" to the compressed, almost unbearable lyricism of Calderazzo's "Hope," to the wrestling match between horror and affirmation in Revis' "Black Elk Speaks,"
Braggtown
burns.